Whitmer issues statement on MSU's Mel Tucker investigation: 'We deserve better'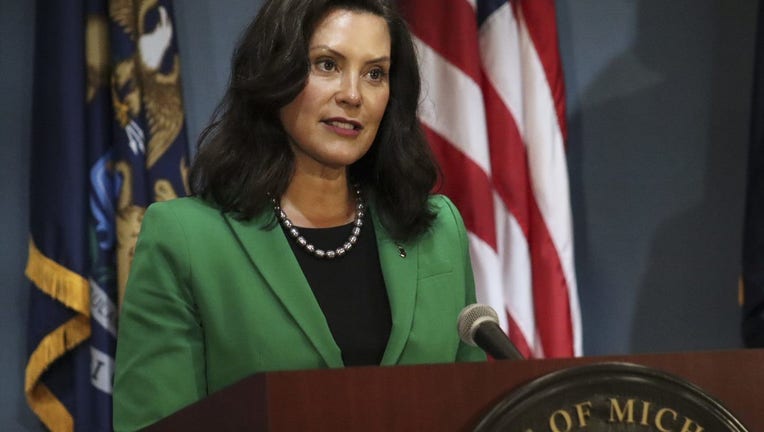 article
FOX 2 (WJBK) - Michigan Governor Gretchen Whitmer released a statement demanding accountability in the Michigan State University investigation of football coach Mel Tucker.
Whitmer, herself a sexual assault survivor and MSU alum, issued the statement regarding the alleged sexual harassment claimed by activist and advocate Brenda Tracy of Tucker.
"As a survivor, I'm shocked. As a Spartan, I'm disappointed. As Governor, I want answers," she said. "I know the pain that so many feel when allegations like this come to light because I live it too. It's retraumatizing. MSU holds a special place in so many of our hearts—which is what makes this hurt more.
"We deserve to know when the university knew about these allegations and why they made the decisions they did. We need to ensure that one of our state's flagship universities, one that carries so much weight around the world, is learning from the past and not recreating it.  
"Spartans, survivors, and Michiganders—we deserve better."
Tracy is an activist who speaks to college teams about sexual violence had spoken to Tucker's athletes numerous times.
In April 2022, Tucker was accused of masturbating while on a phone call with Tracy. He allegedly told investigators that he did that but called it consensual "phone sex."
The university first learned about the developments in December 2022 and an outside investigation was conducted. The report from that investigation was released in July. He was suspended after new developments, though what those developments were is not clear.
In a statement through Tucker's attorney, he said accuser Brenda Tracy's allegations "are devoid of any semblance of fairness for any matter of this importance…" The statement also said the scheduled hearing where investigators would determine if wrongdoing had occurred "is so flawed that there is no other opportunity for the truth to come out."
Read more:
"The investigation has not been fair or unbiased. I can only conclude that there is an ulterior motive designed to terminate my contract based on some other factor such as a desire to avoid any Nasser taint, or my race or gender."
Tracy responded on X, formerly Twitter Monday evening
"This is just more of the same DARVO, deflection, victim blaming and lies that I've been dealing with now for months.
"Coach Tucker has been delaying and trying to stop the investigative process since the beginning. He can't afford to go to a hearing that determines credibility of the participating parties. I believe this statement is his way of getting out of participating in the hearing."
Tracy said on Oct. 5th and 6th she will be present for the investigation hearing regarding Tucker and will be available for cross-examination by the coach's attorney.
"I invite him to do the same," she said.