Wife of man killed from road sign hit by another driver, wants justice
LAKE ORION, Mich. (FOX 2) - A Lake Orion man has died after crashing into a road sign that had been hit by another car. Now the victim's wife is speaking out, as the initial driver responsible, has yet to come forward.
"(He was) just always a gentleman, just a very sweet, kind soul," said Stephanie Schleicher.
Tom Schleicher's dance moves made him a fan favorite at weddings.
"He always has a big smile on his face just always happy and loves to make other people happy," she said.
It was a smile that his wife Stephanie expected to see for decades to come.
Just 31 years old, Tom was on his way to work on the morning of Feb. 21st after he had just dropped off the baby at daycare.
"Anytime he left or came home, he always remembered to give me a kiss and say I love you - he said that, that morning," Stephanie said.
While he was on Lapeer Road in Orion Township, investigators with the Oakland County Sheriff's Office say another driver going the opposite direction, hit a road sign that became airborne and slammed into Tom's windshield.
The driver never stopped.
"I just want to find the person responsible," she said. "That's not going to bring my husband back - but at least have some form of justice and closure."
In the days following the accident, the heart-wrenching decision was made to take Tom off life support.
"When they finally got that MRI done, and got the test results, that's when they said there was not really a chance for recovery," Stephanie said.
A registered organ donor — some of his organs were donated to save lives, others went to research.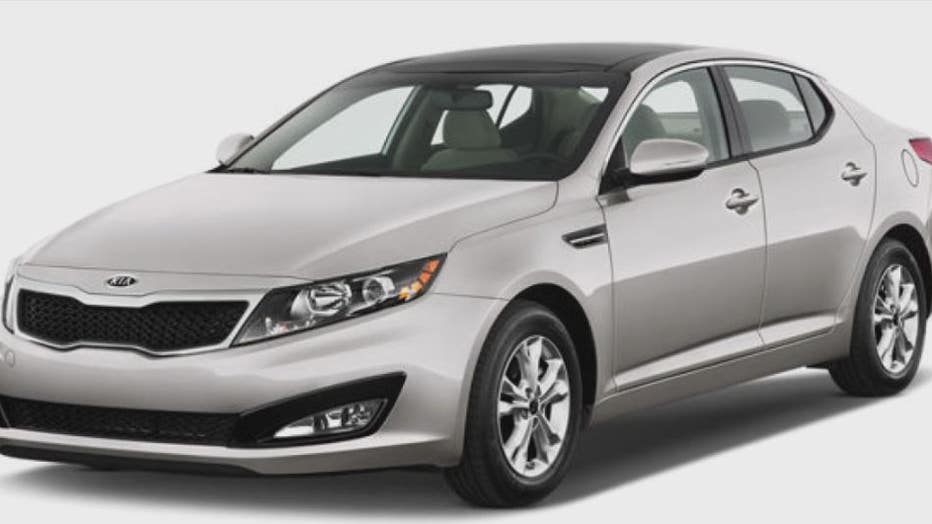 The suspect's older Kia Optima was gray in color and resembled this one.
"Tom was such a kind, selfless person, that we know that's what he wanted," she said.
Investigators believe the person who caused the crash was driving a silver or grey older model Kia Optima — similar to one pictured.
"I just feel like someone has to know something, whether it is a neighbor, or a friend or someone, someone has to know," she said.
Stephanie is hoping people will share her husband's story and that someone will do the right thing and call the Oakland County Sheriff's Office at (248) 858-4951.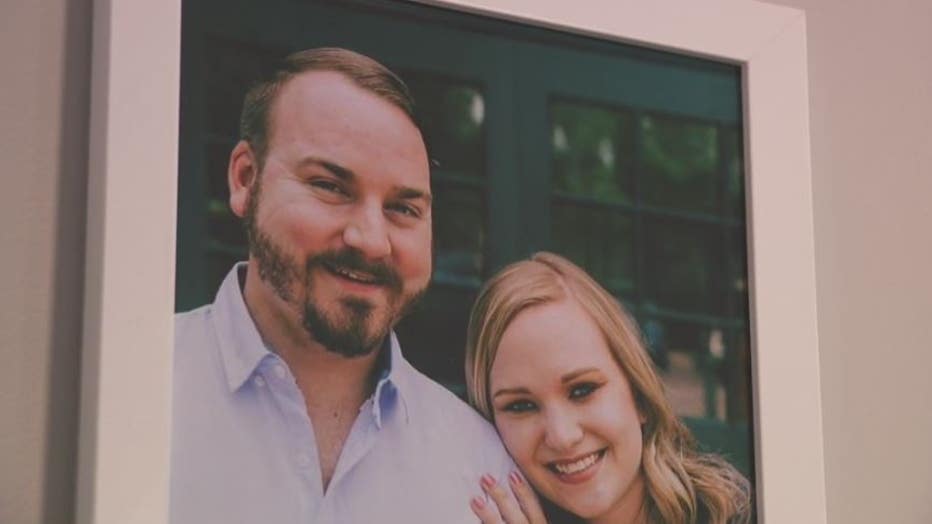 Tom Schleicher and his wife, Stephanie.