Will oil and gas be impacted due to war in Israel? Expert weighs in
Relief for drivers is now in jeopardy following a surprise weekend attack on Israel by Hamas. 
Experts say the newly-declared war in Israel could impact oil and gas prices at the American pumps, much as Russia's invasion of Ukraine caused oil and gas prices to surge last year.
Traders already drove up the price of oil to more than 4 percent when markets opened after the weekend. Brent Crude Futures, the global benchmark rose to $87 a barrel. Meanwhile, U.S. marker West Texas Intermediate topped $85.
"There's so much disruption right now," Jay Young, an oil and gas expert, told LiveNOW from FOX. "We can really see oil move up to over $100 to $150 a barrel literally overnight if these interruptions continue on."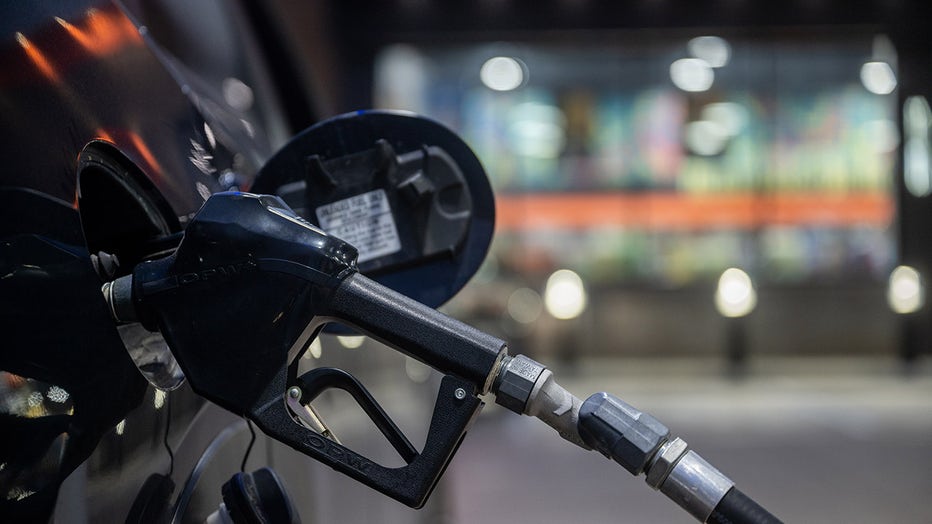 In this photo illustration, a gas pump is filling up a vehicle at a Chevron gas station on December 05, 2022 in Houston, Texas.(Credit: Brandon Bell/Getty Images)
While oil is not produced in the Gaza area and Israel produces only a small amount of oil for its own use, the Middle Eastern region accounts for almost a third of the global supply. Experts warn that prices could increase further if the fighting were to spread across the region. 
"If you live in California, could you see double digits? I don't know," Young continued, further noting the United States' lack of supply. 
"We just do not have enough. We need 20 million barrels a day. We're producing 13. And if it were cut off from our foreign entities, that's 7 million barrels a day that we're going to need from other countries or a strategic reserve or something," Young explained. "And if we don't have it, you'll see prices increase."
RELATED: Israel vows complete siege of Gaza as it strikes Palestinian territory after invasion by Hamas
Oil prices had already been volatile leading into the weekend. A barrel of U.S. crude jumped from less than $70 during the summer to more than $90 last week. It pulled back sharply last week before jumping again after the fighting began in Israel.
Monday's rise in crude helped oil and gas stocks to some of Wall Street's biggest gains. Marathon Oil rose 4.7%, and Halliburton climbed 5.7%.
Israel's military ordered a complete siege on the Gaza Strip on Monday, halting deliveries of food, fuel and supplies to its 2.3 million people as it pounded the Hamas-ruled territory with waves of airstrikes in retaliation for the militants' bloody weekend incursion.
More than two days after Hamas launched its surprise attack, the Israeli military said it had largely gained control in its southern towns where it had been battling Hamas gunmen. 
RELATED: At least 9 Americans killed in weekend Hamas attacks on Israel
The attack by Hamas has left more than 1,000 dead on both sides.
This story was reported from Los Angeles. The Associated Press contributed.