Woman who returned found bag of $15K walking to work, rewarded with new Jeep
WHITE LAKE TWP., Mich. (WJBK) - In less than a week, Dianne Gordon went from walking to her work every day, to driving her brand-new Jeep. And just a couple hours ago, she signed the papers and made it official - proving that doing the right thing can be rewarding.
"I love it, I absolutely love it."
Dianne Gordon is all smiles as she gets acquainted with her new ride. She has been without a vehicle for a year which meant walking to work and back  2.7 miles away each day.

It was on her way home one cold day in January when she stopped in the BP gas station on Highland Road when she found a bag of money - nearly $15,000 just laying on the ground, and immediately called the police.
The White Lake sergeant was so taken aback by Dianne that he had to share her story.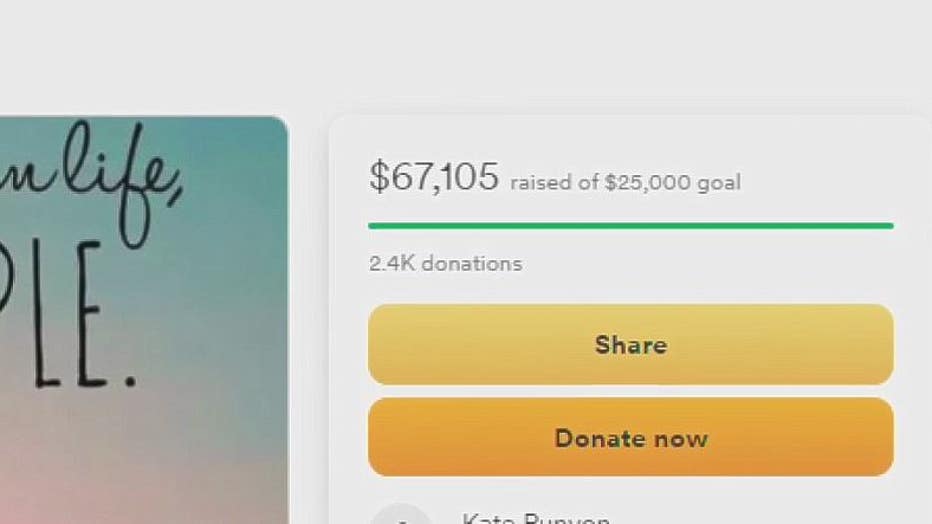 "My wife said we've got to do something," said Sgt. Brad Connell. "My wife got with the chief and started the GoFundMe page."
That effort led to others hearing the story and spreading the word about what she did and what she needs. In a matter of days, about $67,000 had been raised.
"I got a call from FOX 2 and then an officer came over to break it to me and told me about the GoFundMe and I was in shock," she said.
With the help of Szott M-59 Chrysler Jeep in White Lake, she got her new Jeep.
Original story: Woman returns bag of $15,000 in cash she found while walking to work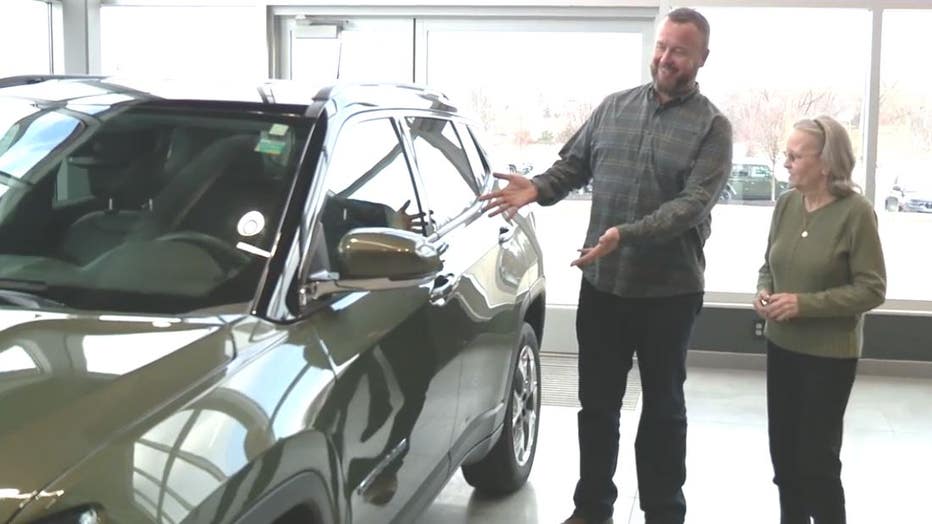 "She is literally one of the nicest people I have ever met, and if anyone deserves it, it's her," said Jeff Schneider, Szott Chrysler Jeep.
Which in turn means she will no longer miss out on the real important aspects of life.
"I get to go to my granddaughter's gymnastics meet and I can't wait," Dianne said.
She says she never expected any of this when she turned in money. and most of all -  she's the happiest that police were able to track down the newlyweds from the west side of the state and return the $15,000 to them.