Wonderful Pistachios recall due to Salmonella contamination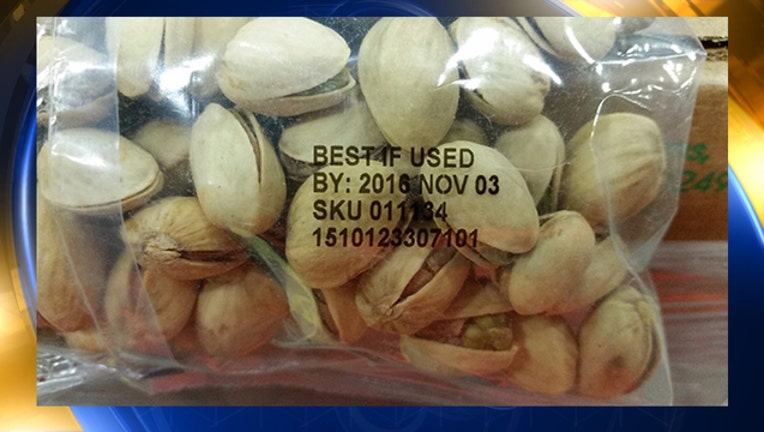 article
(WJBK) - Wonderful Pistachios is recalling a limited number of flavors and sizes of in-shell and shelled pistachios due to a risk of Salmonella contamination.
Salmonella, an organism which can cause serious and sometimes fatal infections in young children, frail or elderly people, and others with weakened immune systems.
Healthy persons infected with Salmonella often experience fever, diarrhea (which may be bloody), nausea, vomiting and abdominal pain. In rare circumstances, infection with Salmonella can result in the organism getting into the bloodstream and producing more severe illnesses such as arterial infections (i.e., infected aneurysms), endocarditis and arthritis.
The products involved in the recall, which were distributed through several retailers nationwide and Canada, can be identified by a 13-digit lot code number that can be found on the lower back or bottom panel of the package. There are several specific products and lot codes involved.
CLICK HERE FOR THE FULL LIST FROM FDA.GOV. 
For more information, you can also contact their Customer Care at (844) 505-3844.