Wrong turn leads Michigan woman to $1 million lottery ticket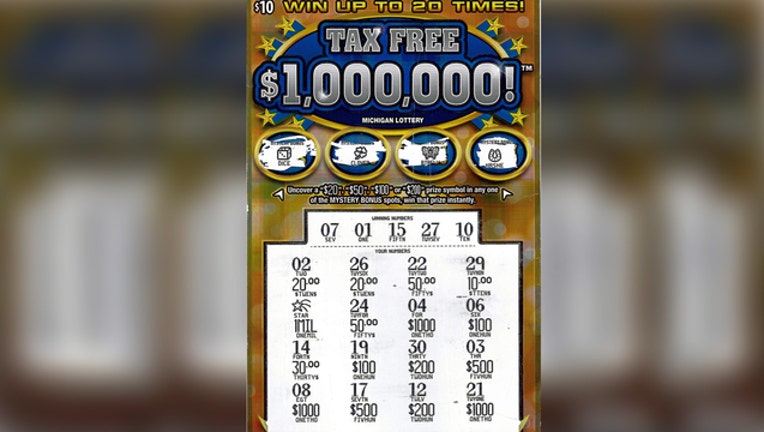 article
(WJBK) - A Grand Rapids woman got turned around on her way home and had to make a u-turn. When she did, she decided to stop and buy a $10 ticket. It was all a very fortuitous turn of events. 
The 73-year-old woman, who was not identified, was headed home after watching her granddaughter in a cheer competition but got on the wrong highway. 
"I stopped in Lowell to turn around, and that's when I bought the ticket," she said. 
That station she stopped at was the BP station on West Main in Lowell.
"I scratched the ticket off and I was so surprised when I won," she said. "The first thing I did was send my daughter a picture of the ticket!"
On Monday, she claimed her prize in Lansing. She said she plans to share with her family and use what's left to buy a condo in Florida that she can rent out. 
As for how much she's getting, this is the tax free game - meaning she's getting the million all for herself (and her family).