You didn't win the lottery, now what do you do with your life?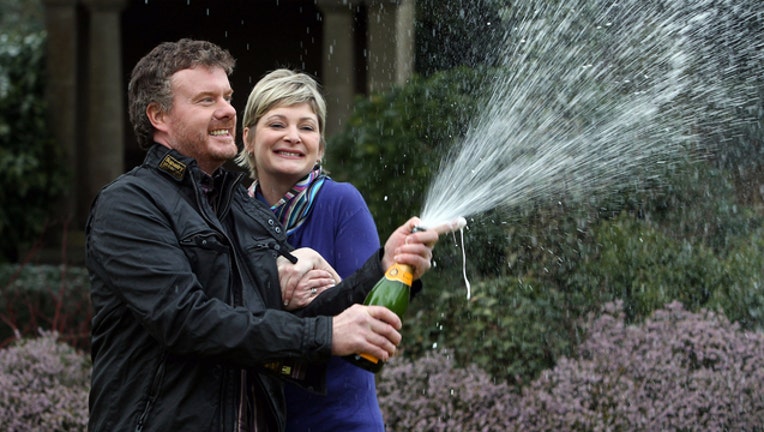 (WJBK) - If you're reading this, the largest lottery jackpot in the history of America is not going to be in your bank account any time soon. You were probably pretty convinced the ticket you were holding was THE one, and already mentally readjusting to your new lifestyle, browsing yacht catalogs and determining which friends were real and which ones weren't (Jeff from accounting.)
So now what?
Americans were swept up into lottery fever with the Mega Millions (or was it Billions?) as the pot hit a little less than $1.6 billion in Tuesday night's drawing.
You already know all of that. You've accepted the reality. We also know that the winning numbers were 5, 28, 62, 65, 70, and 5 - and a lucky winner in South Carolina is holding that ticket.
And we also know, or at least have an idea, of what we would have done with allllllll of that money. Charity, loans, family, new car, invest, etc.  Or you'd buy something stupid that you'd only buy if you had a stupid amount of money - like a flying car, a rocket that can fly you to the Moon so you can harvest all the cheese there, a blimp with your face on it that reads "I won the lottery", an entire city, an amphibious vehicle, $1.6 billion in fireworks, Mars, etc. You know, the usual stuff!
Look, the odds were never in your favor - and they were never close (1 in 302.5 million). So while we're sorry you or us or anyone we know didn't win, we're not surprised. The good news? We know how to help move on:
I DIDN'T WIN, NOW WHAT?
Nothing. Get back to work.
The good news is that Powerball also has pretty big jackpot - worth an estimated $620 million. Plus, Mega Millions jackpot resets to ONLY $40 million.
HOW LONG DO I HAVE TO WAIT TO TRY TO WIN AGAIN?
Again, Powerball has a drawing every Wednesday and Sunday night. Plus, Mega Millions has another drawing on Friday. 
DO I GET MY MONEY INSTANTLY?
No, you didn't win any. Unless you matched some numbers, you get absolutely nothing.

CAN I KEEP MY NAME SECRET?
Sure...nobody knows you didn't win anyway. So really, just tell everyone that you didn't even buy a dumb ticket and play the dumb lottery (or spend $2,000 on tickets like Floyd Mayweather did) because only dumb people do that. [PLEASE tell us you didn't spend $2,000 on tickets, but if you did spend thousands, PLEASE tell us why!]
WHAT ABOUT TAXES?
Nothing changes here. You still pay the same taxes because you did not win $1.6 billion in the lottery. 
---
In the end, the lottery is fun. We buy into pools at work, we all get in with family, or we go lone wolf style and hope to win it all ourselves! If you win, we'd be very happy for you (but jealous, oh boy would we be jealous).
But...we didn't win and neither did you. So now lets all get back to work and wait for it go grow huge again so we can all get swept up in the fun and the hope of a life-changing win - and lose again.