Young mom found dead was victim of domestic violence, family says
DETROIT (FOX 2) - If you are a victim of domestic violence, call the U.S. National Domestic Violence Hotline at 1-800-799-7233. If you are in immediate danger, call 911.
A Detroit family started the new year in mourning. They had to tell a 7-year-old girl her mother died after being found in her home on the east side last Saturday.
"I got to the hospital and I saw my daughter, my daughter's eye was sitting out here," said her mother Demetrice Robinson.
The mother of Deshante Wallace says her daughter did not have a swollen eye or another injuries on New Year's Eve before dropping her off for the last time. 
"When I talked to the doctor, the doctor said she had bruises along her torso," she said. "And along her right side all the way down."
Deshante's family says the story originally given to police was that she died of an overdose. But this family says no way - pointing to a history of domestic violence at the hands of her boyfriend of 10 years.
 "He split her lip and her eye, she had to have 17 stitches," Demetrice said.
The family says her death was no accident, she was murdered. Unfortunately she was too scared to go to police before this happened – so they say there is no trail of the abuse.
"She was crying to help but she was scared to get it," her mother said.
Deshante's long-time boyfriend, and daughter's father was initially arrested and questioned this weekend with a female, associate, but then released. Detroit police say they're actively investigating – and the family tells us…it's hinging on an autopsy report, not completed as of Monday afternoon.
Sources tell FOX that bleach was found on Deshante's body and near where she was found in the home.
"Something was being covered up that night," said Deoshayonna Wallace, the victim's sister.
Sadness – because they say, they saw this coming and tried so hard to help.
"She wanted to be loved by this man for some reason," Wallace said. "She wanted things to work for her child. She wanted to give her child the world and it cost her life."
If you would like to donate to help the family, GO HERE to find the GoFundMe page.
Turning Point provides resources to victims of domestic and sexual violence. There is also an emergency shelter in Macomb County. Call Turning Point's 24-hour hotline at 586-463-6990.
Michigan provides resources by region to victims of domestic violence. Click here to find help.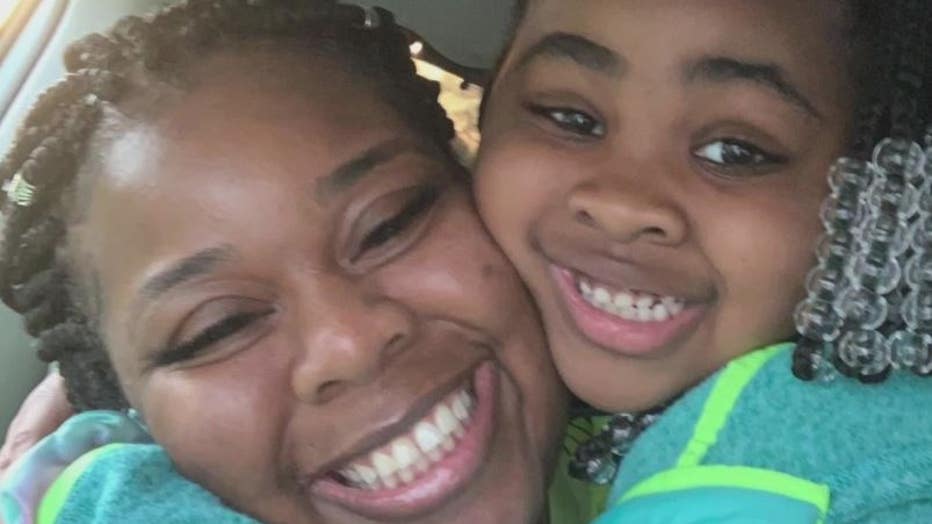 Deshante Wallace and her daughter.