Darius Slay makes first Pro Bowl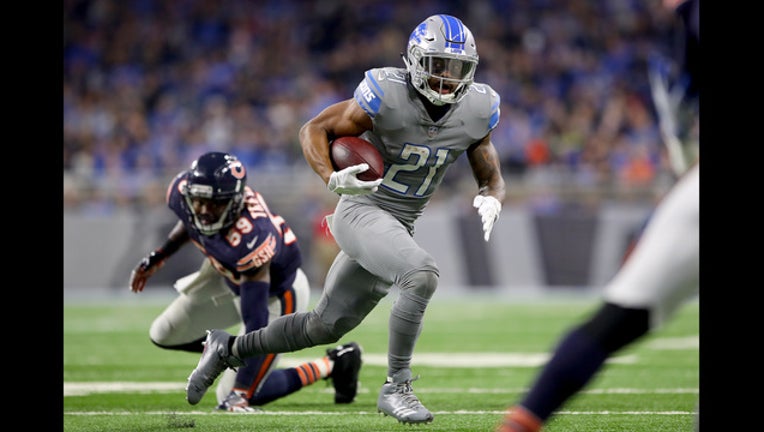 article
ALLEN PARK, Mich. (AP/WJBK) - The NFL announced Tuesday night Lions' cornerback Darius Slay has made his first career Pro Bowl. 
The fifth year corner was asked about his growing popularity on Monday:
"I mean, I'm a lovable guy. I say it with a smile, I bring a lot of energy and I go out there and give it my hardest. I just think the fans notice that," Slay said. "I think I'm a great role model for the kids, because a lot of kids love the finger wave."
Slay's Dikembe Mutombo-esque gesture with his finger is just part of his charm. After two more interceptions Saturday, the 26-year-old Slay leads the NFL with seven. He's one of the biggest reasons the Lions have been able to hang around in the NFC playoff race.
On Monday, he was asked about Pro Bowl selections.  The question was right in his wheelhouse.
"I might have to start a riot - not gonna lie," he joked. "It's just going to be difficult for me not to be able to get to the Pro Bowl. If I ain't in the Pro Bowl and first team All-Pro - first team, too, not even second ..."
The Lions drafted Slay in the second round in 2013, and he's been a standout in their secondary. Before the 2016 season, they signed him to an extension through 2020.
Interception stats can be deceiving for top cornerbacks. Some do such a good job deterring passes that the ball isn't thrown their way much. Slay had only six interceptions through his first four NFL seasons, but he already has more than that in 2017.
"I think he's always had an inordinate amount of athletic ability. I mean, you could see that when he first came in the league," coach Jim Caldwell said.
"He can run. He's quick. He's competitive. He loves to mix it up and now just through experience and seeing a lot of things throughout the years, he's really coming into his own and playing extremely well."
The Lions (8-6) beat Chicago 20-10 on Saturday . They were outgained but forced three turnovers while only committing one. Detroit's plus-6 turnover margin on the season is tied for second in the NFC with the Los Angeles Rams.
In the final minute Saturday, Slay intercepted a pass to put the game out of reach. Rather than just going to the ground - which Caldwell wanted - Slay tried to run the interception back, right in front of the Detroit sideline. He eventually went out of bounds.
"Started to tackle him," Caldwell joked. "But you know, I would assume that would have been on ESPN and everything else, right? Yeah, he should have gotten down in that situation."
But Slay's exuberance is an asset for the Lions - and as much as he likes to exude confidence, he does have a little humility in him. He even admitted Monday that he doesn't think he's one of the top two cornerbacks in the league. He'll need some more seasons such as this one to reach that level.
"I ain't top two yet - not in the league. I'd say I'm still about top five. I've just got the numbers this year," Slay said. "I go by who does it the longest, and staying at a high level with it."
NOTES: Slay was asked about the NFL's rules on what constitutes a catch - an issue that came up again at the end of Sunday's Pittsburgh-New England game. His response was amusing, although he didn't offer any specific solutions: "They need to fix that. I need to become commissioner. I would fix all that."