Detroit Lions trade Golden Tate to Philadelphia Eagles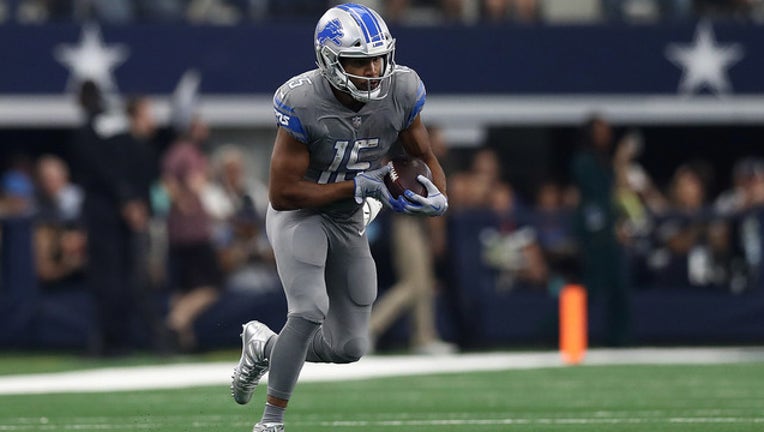 DETROIT (WJBK/AP) - The Detroit Lions have traded wide receiver Golden Tate to the Philadelphia Eagles for a third-round pick in the 2019 NFL Draft.
Tate confirmed the trade on his twitter account saying "It's been real DETROIT! I'll love ya forever. Philly Philly let's get it!!"
"On behalf of our entire organization," Lions Executive Vice President & General Manager Bob Quinn said in a statement.  "I would like to sincerely thank Golden for his countless contributions to our team during his time as a Detroit Lion.
For more than four years Golden displayed an unwavering commitment to not only his coaches and teammates, but also the City of Detroit. The impact he made on and off the field set an example for our team and serves as a testament to his character.
We wish Golden and his family the very best in the next step of his career."
The Notre Dame product has 44 catches for 517 yards and three touchdowns this season. 
The 30-year-old Tate averaged 93 catches, 1,056 yards receiving and five TDs the past four seasons in Detroit. He went to the Pro Bowl after the 2014 season. Tate spent his first four seasons with Seattle.
The Lions get back to work on Wednesday in Allen Park and FOX 2 will be there to bring you the latest.
Follow @FOX2Sports on Twitter as this story continues to develop.
Lions WR Golden Tate stops to help accident on Southfield Freeway