Expectations low for rebuilding Detroit Tigers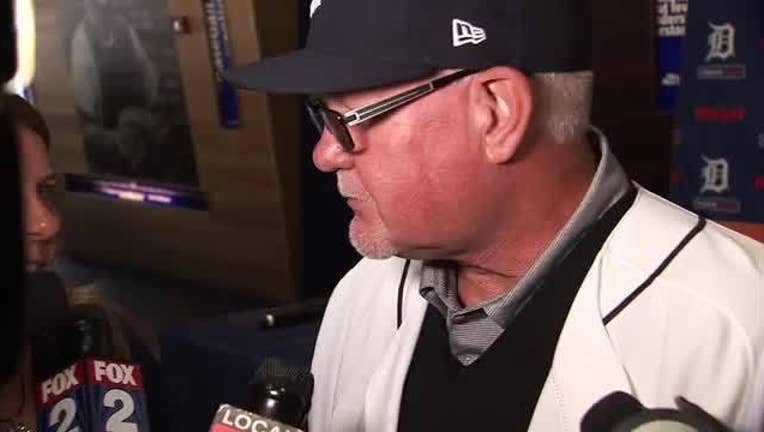 article
DETROIT (AP) - Ron Gardenhire and the Detroit Tigers understand the challenge ahead.
After about a decade of consistent contention, of high hopes and big payrolls, the Tigers finished tied for the worst record in baseball last year - and that was only the start of what could be a difficult rebuilding process. Gone are Justin Verlander, J.D. Martinez, Justin Upton and Ian Kinsler, all of whom have been traded since the start of the 2017 season. In October, Gardenhire was brought in as the team's new manager, and it could be a while before this group threatens the top teams in the AL Central again.
"We all know the expectations, what everybody's saying about us, but we can't let anybody affect us," Gardenhire said at the start of spring training. "We have to put our little bubble on, we have to go about our business and plan to try to win baseball games."
At the beginning of 2017, it seemed clear that the Tigers would be trimming payroll soon, but they still entered the season with enough big names that a postseason berth seemed possible. After they reached the All-Star break well under .500, the roster purge began in earnest.
Detroit won four straight division titles from 2011-14, and the Tigers reached the World Series in 2006 and 2012. They still haven't won a World Series since 1984, but with the money spent on players like Verlander, Miguel Cabrera, Upton and Prince Fielder, they certainly did what they could to try to extend their window of contention.
Now comes the tough part. The Tigers still have Cabrera, but he's coming off the worst season of his career. They also have right-hander Michael Fulmer, the 2016 American League Rookie of the Year, but at 25, he's the closest thing the team has to a young star. Detroit will pick first in the draft this year - and it may not be last time the Tigers pick near the top during this rebuilding phase.
BEST CASE
Every team starts at 0-0 and can theoretically make the postseason, but that feels like a major stretch for the Tigers this year. If a few things break right, they could outlast the White Sox and Royals for third place in the division, but the real focus should be on the development of younger players who might help in the future. Detroit would love to see some progress from Daniel Norris and Matthew Boyd at the big league level - and pitching prospects Franklin Perez, Alex Faedo, Matt Manning and Beau Burrows are worth keeping an eye on in the minors.
WORST CASE
After trading Verlander at the end of August, the Tigers went 6-24 the rest of the way. So 100 losses is absolutely a possibility for 2018. Also, Perez and Manning are already dealing with injuries , and if Detroit's top prospects don't develop as hoped this season, then this rebuilding effort will become that much harder.
BACK IN CHARGE
Gardenhire is managing for the first time since 2014, when his tenure with Minnesota ended. When he was hired by Detroit this past October, he indicated he was receptive to modern analytics, so it will be interesting to see if there are any obvious ways his managerial style changes from his Minnesota days.
ROTATION HELP
The Tigers had the worst ERA in the major leagues last year, but they added some experienced starters in Mike Fiers and Francisco Liriano. Neither figures to be an ace, but they could certainly add some much-needed depth to the starting rotation.
MORE TRADES?
Kinsler was an obvious trade candidate heading into the offseason, and the Tigers sent him to the Los Angeles Angels. Cabrera's massive contract means he could be tough to deal unless he bounces back in a big way from his disappointing 2017 season, but Detroit has some other players who could have decent trade value. Shortstop Jose Iglesias and outfielder Nicholas Castellanos are both in the latter part of their 20s, meaning they're young enough to be enticing to other teams but may not be as useful to a rebuilding franchise like the Tigers. Fulmer could also bring back quite a return in a trade, although Detroit may prefer to keep the young right-hander and build around him.