Fulmer Impressive for Tigers in 5-4 Win over Rays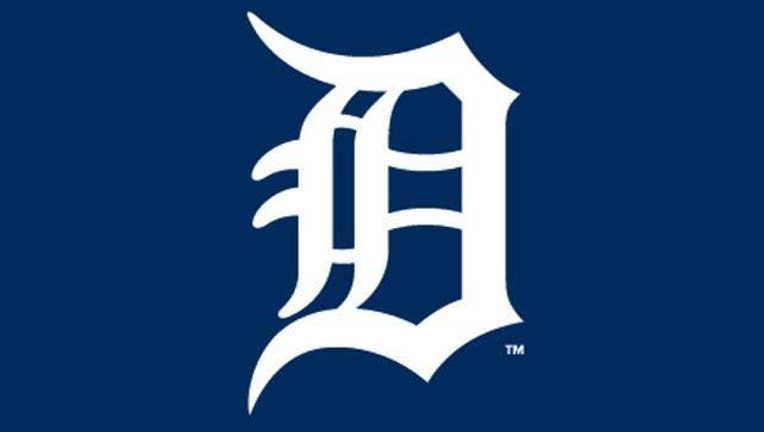 article
DETROIT (AP) - For the first quarter of the season, the Detroit Tigers were held back by a shaky starting rotation.
Perhaps rookie Michael Fulmer can provide the boost they sorely need.
Fulmer struck out 11 over seven sparkling innings and Cameron Maybin, James McCann and J.D. Martinez homered to lift the Tigers to a 5-4 victory over the Tampa Bay Rays on Saturday.
Making only his fifth major league start, Fulmer allowed a run on four hits and a walk.
"That's the best we've seen him," Detroit manager Brad Ausmus said.
The game was tied at 1 when Fulmer (3-1) came off the mound after the top of the seventh, but the Tigers scored four runs in the bottom of the inning to make him the pitcher of record. Drew Smyly (2-5) allowed a tiebreaking two-run homer by McCann in the seventh, and Martinez hit a two-run shot of his own off reliever Steven Geltz later that inning.
The Tigers acquired Fulmer last year from the Mets when they traded Yoenis Cespedes to New York. The 23-year-old right-hander hadn't pitched more than five innings in a game yet, but he made it through seven without much trouble Saturday, throwing 106 pitches. His final strikeout came on a 97 mph fastball, when he caught Steven Souza Jr. looking for the second out of the seventh.
Fulmer's first four starts this season came on the road, and his home debut was certainly appreciated by the Comerica Park crowd.
"I got the chills coming off the mound in the seventh, all the fans on their feet and stuff," Fulmer said. "I'm just blessed and I'm honored to finally pitch at home."
Fulmer's performance was encouraging for a rotation that has shown little consistency beyond Jordan Zimmermann. Anibal Sanchez has been particularly erratic, posting a 6.23 ERA so far.
Tampa Bay's Kevin Kiermaier left the game in the fifth after breaking his glove hand while trying to make a diving catch. He will be evaluated again on Monday.
"My glove kind of caught the ground and made my hand go a way that it's never gone before," Kiermaier said. "It's just really unfortunate. I was really starting to feel good at the plate."
Evan Longoria hit a solo shot in the sixth for Tampa Bay, which had its four-game winning streak snapped.
Up 5-1, Detroit's Justin Wilson gave up three runs in the eighth, but Francisco Rodriguez pitched a hitless ninth for his 12th save in 13 chances. Brad Miller hit a two-run triple in the eighth for Tampa Bay, then scored on a passed ball.
ON A TEAR
Aside from Fulmer's sharp outing, the other promising sign for the Tigers was Maybin, who kept up his torrid pace since coming back from a fractured wrist. About the only thing Maybin hadn't accomplished yet this season was an extra-base hit, and he finally did that when his homer put Detroit up 1-0 in the third.
Maybin had three hits Saturday and is now 11 for 17 this season since coming off the disabled list Monday.
SNAPPED
The Rays had scored at least six runs in each of their previous six games, tying a club record.
TRAINER'S ROOM
Rays: RP Brad Boxberger (adductor surgery) was slated to make a rehab appearance Saturday night for Triple-A Durham, at home against Rochester.
Tigers: RHP Shane Greene (right middle finger blister) began a rehab assignment with Class A West Michigan on Friday night. He threw three scoreless innings, allowing two hits with a walk and five strikeouts.
UP NEXT
Rays: Tampa Bay sends RHP Chris Archer (3-4) to the mound for Sunday's series finale. He's won three straight decisions after starting the season 0-4.
Tigers: Zimmermann (6-2) starts for the first time since allowing seven earned runs Monday against Minnesota.