Justin Wilson replaces Rodriguez as Tigers closer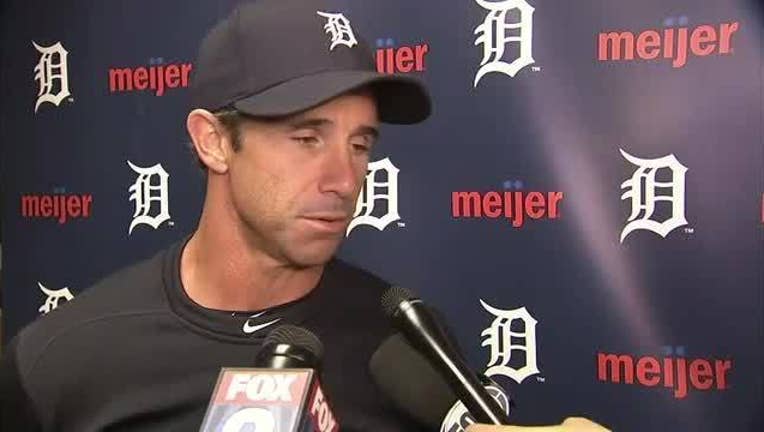 article
PHOENIX (AP) - Detroit manager Brad Ausmus says Justin Wilson has replaced Francisco Rodriguez as the Tigers' closer.
Ausmus announced the move prior to Detroit's game Tuesday night against the Arizona Diamondbacks.
Rodriguez is fourth with 437 saves but has blown four in 11 tries this season, including two last weekend at Oakland. On Sunday, he allowed Ryan Haley's walk-off home run in an 8-6 loss.
The left-handed Wilson has been Detroit's best pitcher out of the bullpen this season, allowing two runs and four hits in 13 2/3 innings with four walks and 22 strikeouts.
"I'm excited, fortunate for the opportunity," Wilson said, "but it comes at a time when one of my brothers down there is struggling.
"Frankie's done an unbelievable job with all of us down there and I just want to see him right but for the time being, just give it what I got in the ninth and have some fun with it."
The 35-year-old Rodriguez has an 8.49 ERA.
"It wasn't an easy decision in the sense that Frankie's got a long track record, he's one of the best closers in the history of the game, over 400 saves," Ausmus said. "It's not easy to tell a guy that's been so good for so long that you're taking him out of that role for the time being."
Ausmus said Rodriguez "couldn't have been more professional" about losing the closer's role.
"He's very accountable," Ausmus said. "He understands that he hasn't pitched the way he's accustomed to, so he took it as well as can be expected. He's a stand-up guy."
The manager said "this may not be a permanent change."
"I hope Justin Wilson does a great job as closer," Ausmus said, "but things could go back to the way they were if Frankie reclaims his form."