Lions draft CB Teez Tabor & WR Kenny Golladay on 2nd day of NFL Draft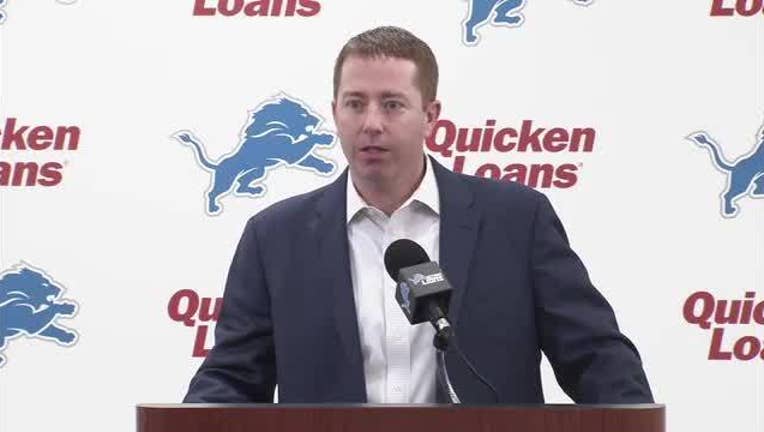 article
ALLEN PARK, Mich. (WJBK) - The Detroit Lions were back at it Friday as rounds two and three of the 2017 NFL Draft occured.  
The Lions selected cornerback Teez Tabor from Florida with the 53rd overall pick in the second round of the NFL Draft.
Tabor, 6'0' and 199 pounds, had nine interceptions (four last season) during his career with 28 pass deflections the last two seasons.  Tabor was a third-team Associated Press All-American last season and ran a 4.62 40-yard dash at the NFL Combine.  He had 104 total tackles including 10 for loss during his career.  
This is the Lions' second pick from the University of Florida in the 2017 NFL Draft.
Here were some highlights from his conference call with local media Friday night:
In the third round (96th overall after flip flopping third round picks with the Patriots and gaining the 124th pick) the Lions drafted wide receiver Kenny Golladay from Northern Illinois.  
The 6'4" receiver had eight touchdowns on 87 catches for 1,156 yards last season for the Huskies.  The season before he had 10 touchdowns on 73 receptions for 1,129 yards.  He ran a 4.50 40-yard dash at the NFL combine. Golladay, who is from Chicago, started his career at North Dakota before transferring.  
Here were some of the highlights:
Lions General Manager Bob Quinn spoke to the media late Friday and here were some highlights:
Follow @FOX2Sports on Twitter for all your NFL Draft needs.