Melky Singles in 9th, White Sox Beat Tigers 5-4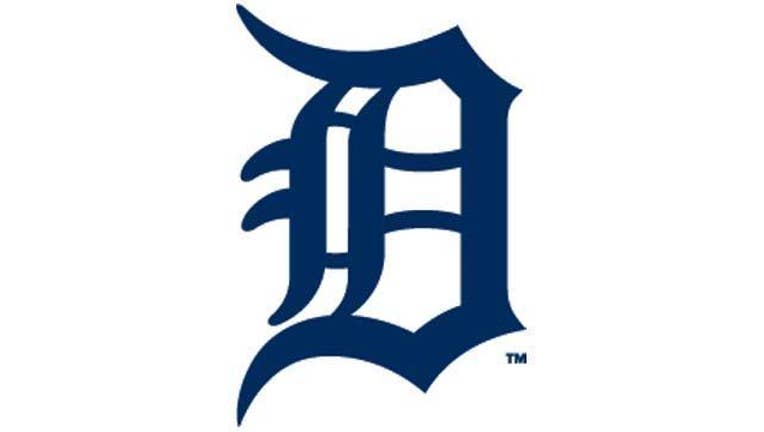 article
CHICAGO (AP) - There was not much the Detroit Tigers could say after losing twice in the bottom of the ninth, other than it was a rough day.
Melky Cabrera drove in Adam Eaton with a game-ending single to lead the Chicago White Sox to a 5-4 victory after the Tigers hit three home runs against closer David Robertson on Sunday afternoon.
"It was a tough pill to swallow," Detroit manager Brad Ausmus said.
Chicago suspended ace Chris Sale, then won 4-3 earlier in the day on a single by Eaton in the ninth after play was suspended the previous night.
The White Sox took the scheduled game right after Detroit wiped out a 4-1 deficit in the ninth.
Robertson (2-2) gave up a leadoff homer to Nick Castellanos and back-to-back solo drives to pinch hitters Tyler Collins and Jarrod Saltalamacchia with two out.
But the White Sox won in the bottom half
Eaton led off with a walk against Bruce Rondon (3-2), moved up on a sacrifice by Tim Anderson and came around on Cabrera's sharp single to left, giving Chicago a four-game split.
Robertson got the win in both games, though he didn't feel like he deserved the second one.
"It's absurd that I pitched that poorly," he said.
The big news Sunday was Sale getting suspended and fined one day after he was scratched from his scheduled start and sent home. The punishment was handed down after he destroyed collared throwback uniforms the team was scheduled to wear in this game. He is eligible to return Thursday against the crosstown Cubs at Wrigley Field, though general manager Rick Hahn would not say if the left-hander would start that game.
Jose Quintana pitched three-hit ball over 6 2/3 scoreless innings, and Eaton made it 4-0 with his three-run homer against Anibal Sanchez in the second, before the Tigers rallied late in the game.
Detroit's Andrew Romine hit a solo drive off Nate Jones in the eighth.
Anibal Sanchez allowed four runs and 10 hits in six innings. He settled down after Eaton went deep, but his future in the rotation is uncertain with Daniel Norris (oblique) and Jordan Zimmerman (neck) working their way back from injuries.
"That's something that I can't control," Sanchez said. "I know they have to make the best decision to help the team win. I don't control that decision. I control what I can do, my job. That's the only thing I can control."
ROBBERY, FIREWORKS
There was a funny moment in the third when Detroit's Justin Upton reached high above the left-field wall to rob Abreu. The White Sox, apparently thinking it was a home run, set off fireworks.
TRANSACTIONS
The Tigers recalled right-handed pitcher Buck Farmer from Triple A Toledo and the White Sox brought up infielder Carlos Sanchez from Triple-A Charlotte. Both served as the 26th man.
TRAINER'S ROOM
Tigers: Manager Brad Ausmus said no decision has been made on whether LHP Norris will rejoin the team Monday in Boston. Norris allowed five runs on five hits in 4 2/3 innings during a rehab start with Triple-A Toledo on Saturday.
White Sox: LHP Carlos Rodon (sprained left wrist) is scheduled to make a rehab start for Triple-A Charlotte on Monday. ... 2B Brett Lawrie (strained left hamstring) was held out of the lineup for the third straight game, though he was available off the bench.
UP NEXT
Tigers: Detroit opens a three-game series at Boston, with RHP Justin Verlander (9-6, 3.74 ERA) pitching for the Tigers and LHP Drew Pomeranz (8-7, 2.83) for the Red Sox.
White Sox: RHP Miguel Gonzalez (2-5, 4.41) starts for the White Sox as they meet reigning NL Cy Young Award winner Jake Arrieta (12-4, 2.60) and the crosstown Cubs at U.S. Cellular Field on Monday.