Oakland Takes Illinois-Chicago 87-75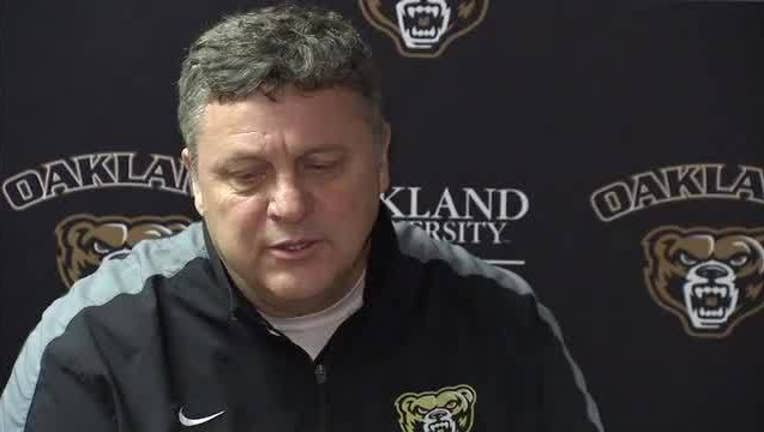 article
ROCHESTER, Mich. (AP) - Martez Walker scored 21 points, Sherron Dorsey-Walker and Nick Daniels each added 17 and Oakland took control after halftime to beat Illinois-Chicago 87-75 on Sunday for its sixth straight win.
The Flames closed to 38-36 on Tai Odiase's jumper 30 seconds into the second half, but Dorsey-Walker countered with a 3 that triggered a 12-2 Oakland outburst that Walker capped with a 3-point play.
Clinton Robinson's layin brought the Flames within 63-52 with 12:09 left, but Dorsey-Walker buried another 3 and Oakland (21-7, 11-4 Horizon League) led by double digits the rest of the way.
Both teams shot 46 percent from 3-point range. The Grizzlies hit 11 for 24 and Illinois-Chicago (14-14, 7-8) shot 12 for 26.
The Flames committed 23 turnovers which led to 18 Oakland points. The Grizzlies remain a game behind first place Valparaiso (12-3) in conference.
Odiase led the Flames with 16 points. The Flames have dropped four straight.