Red Wings Fall to Blue Jackets 5-3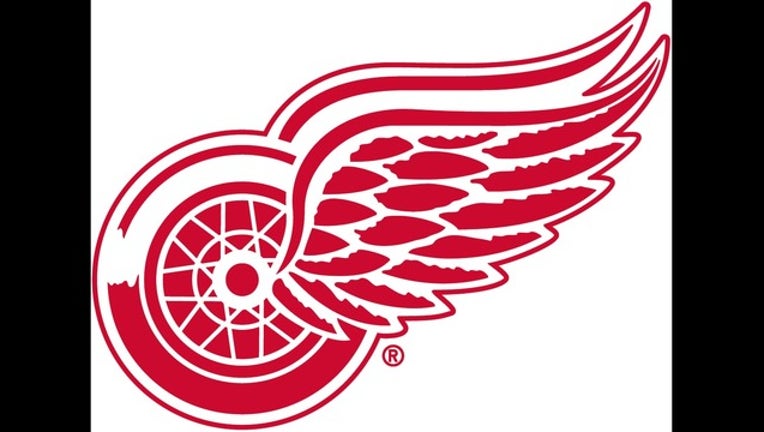 article
COLUMBUS, Ohio (AP) - Cam Atkinson had two chances to wrap up a win for the Columbus Blue Jackets on Tuesday night. He missed on the first. Not on the second.
Atkinson scored twice in the third period and Boone Jenner had a goal and an assist while the Columbus Blue Jackets held off the Detroit Red Wings 5-3 Tuesday night.
Atkinson's empty-netter with 17.5 seconds left secured the win for Columbus, but came after he whiffed on an earlier attempt with Detroit goaltender Jimmy Howard on the bench and the Jackets leading 4-1.
"I might have been a little lackadaisical on that one, but I made sure to bury them on the second one," Atkinson said.
David Clarkson and David Savard also scored for the Jackets, and Joonas Korpisalo made 32 saves, a handful of which came in the final 5 minutes while the Red Wings rallied to try and force overtime.
"If Cam just puts the damn puck in the net, the game is over," Columbus coach John Tortorella said of Atkinson's miss. "They're not going to pull their goalie and all that stuff."
With Howard off ice, Tomas Tatar and Andreas Athanasiou scored 46 seconds apart late in the third to pull Detroit within 4-3. Darren Helm thought he'd tied it less than a minute later, but the puck careened off the post behind Korpisalo.
"You knew it, you could sense it when they scored their power-play goal that this was going to be a mess," Tortorella said of Tatar's goal. "And it was."
Justin Abdelkader also scored for Detroit, and Howard made 27 saves. The Red Wings have lost three straight, poor timing for a club sitting eighth in the Eastern Conference standings and on a push for the playoffs.
"I was surprised because I know we have winners in our room and generally our guys recognize the urgency of the moment and our guys didn't recognize the urgency of the moment," Detroit coach Jeff Blashill said. "We better pick it up here in a hurry."
Atkinson redirected a shot by Seth Jones into the net at 9:14 of the third. That came after Jenner scored 26 seconds into the period when he punched home a pass from Brandon Dubinsky in front of the net.
Jones, Dubinsky and Alexander Wennberg each had two assists for Columbus, and Atkinson also had one assist. Mike Green had three assists for Detroit, which returns home Thursday in desperate need of points.
"We should be in playoff mode for a while now," Howard said. "Points are a premium. The urgency should have been there and it wasn't from the get go."
Clarkson got his second goal of the season and 200th career point at 16:36 of the second, pushing home a loose puck between his legs with his back to the net after Howard stopped Matt Calvert's initial shot. It was Clarkson's first goal since Dec. 17 at Arizona — he's only played eight games since then due to an upper-body injury.
Detroit tied it at 1 when Abdelkader ripped a pass from Gustav Nyquist low in the left circle past Korpisalo's left shoulder.
Savard's screamer from near the blue line on a power play opened the scoring 35 seconds into the second. The goal came 11 seconds after Luke Glendening tripped Jones to again give Columbus a 5-on-3 advantage. Atkinson's first goal also came when Columbus held a 5-on-3 advantage.
"The details of hockey have to come to the forefront (for us)," Red Wings forward Brad Richards said. "That wasn't evident over all 60 minutes of the last few games."
The Jackets are all but out of the playoff race, with Tuesday's win bumping them up a spot to 14th in the standings. Tortorella isn't concerned with the idea of playing spoiler, instead focusing on his team's improvement with each passing day.
"I don't care about any of that, what they call us, where they are," he said. "The most important thing for us is trying to get to better."
NOTES: Columbus is 5-3-2 in its last 10 games. ... The Blue Jackets host the Penguins on Friday night. ... Detroit hosts Winnipeg on Thursday. ... Blue Jackets leading scoring Brandon Saad missed his second straight game with an upper-body injury. He is listed as day-to-day ... The two teams meet for the final time this season March 17 in Columbus. ... The Jackets have recorded points in 12 of their last 15 games.