Tigers Blow 7-Run Lead, Lose 10-9 to White Sox in 12 Innings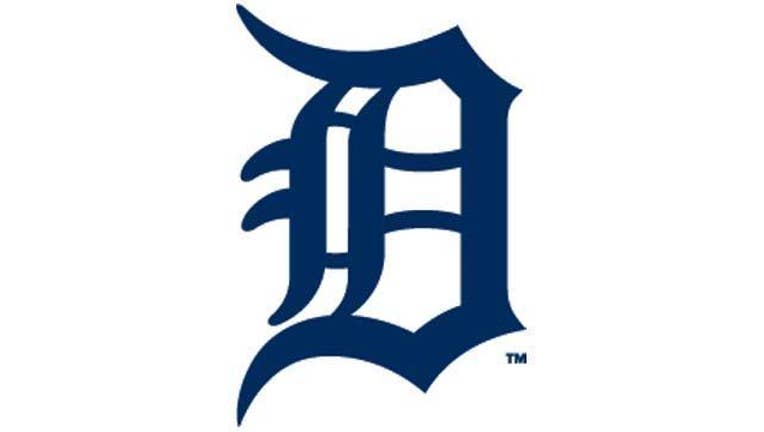 article
CHICAGO (AP) - Francisco Rodriguez and the Detroit Tigers just wanted to move on, as quickly as possible.
Rodriguez blew a save opportunity for the first time since opening day, part of a disappointing collapse for the Tigers in a wild 10-9 loss to the Chicago White Sox on Monday night.
"I just didn't have any command, at all," Rodriguez said. "It's a bad day. I just have to find a way to put it behind me."
Detroit jumped all over James Shields for a 7-0 lead by the third inning. The Tigers had a 9-7 advantage with two outs in the ninth when Brett Lawrie and Avisail Garcia hit consecutive RBI singles for the White Sox, snapping a string of 19 straight successful save opportunities for Rodriguez.
"The best closers in the game have an off night. He's one of the best and he had an off night," Tigers manager Brad Ausmus said.
Adam Eaton hit a game-ending single in the 12th against Anibal Sanchez (3-7). Zach Duke (1-0) pitched a scoreless inning for the White Sox, who had lost seven of nine and 14 of 18.
"To claw back the way we did and especially in the ninth, to tie it up, it's a huge win for the team," Eaton said. "I think we can hopefully hop on this wave and ride it a little bit."
Jose Abreu hit a two-run homer for Chicago, and Dioner Navarro connected for a solo shot. Eaton had four hits and scored two runs while batting in the second slot for the first time in his three seasons with the White Sox.
Ian Kinsler homered for the third straight game for Detroit, which had won seven of nine. J.D. Martinez had three hits while subbing for designated hitter Victor Martinez, sidelined by right knee irritation.
"What are you going to do? There's another team playing over there and they played well," Kinsler said.
Kinsler's 34th career leadoff homer on Shields' second pitch began another disappointing performance for the right-hander in his second start since he was acquired in a June 4 trade with San Diego.
Shields finished his outing with his first two scoreless innings for Chicago, but allowed seven runs, six earned, and nine hits in five innings. Shields, who lasted only two-plus innings in his White Sox debut Wednesday, is 1-4 with a 7.90 ERA in his last seven starts.
"Obviously, it's not the start that I want, but coming out on top is good," he said.
VICTOR, VICTOR
Victor Martinez had an MRI, and Ausmus said it showed "no major structural issues." Martinez pinch-hit in the 11th and walked before he was replaced by pinch-runner Andrew Romine.
The 37-year-old Martinez said he isn't concerned and joked he is just getting old.
"He's going to get treatment and hopefully we can knock this thing out without any major time being missed," Ausmus said.
MAKING MOVES
Right-handed relievers Tyler Danish of the White Sox and Bobby Parnell of the Tigers were sent down to the minors after the game. Detroit recalled right-hander Buck Farmer from Triple-A Toledo, and Chicago said it would make a corresponding move on Tuesday.
TRAINER'S ROOM
Tigers: RHP Warwick Saupold, placed on the 15-day disabled list June 1 with a strained groin, has thrown from 120 feet but is yet to throw off a mound.
White Sox: LHP Carlos Rodon said he felt fine a day after he pitched six innings in a 3-1 loss to Kansas City. Rodon had been pushed back a couple of days due to a sore neck.
UP NEXT
Tigers RHP Jordan Zimmermann (8-3, 3.30 ERA) tries to get back on track when he faces White Sox RHP Miguel Gonzalez (1-1, 3.57) on Tuesday night. Zimmermann allowed seven runs and eight hits in a season-low 4 2/3 innings during a 7-2 loss to Toronto on Wednesday. "Rarely do I have two bad games in a row," Zimmermann said. "Not saying it's not going to happen, but hopefully I come out and have a good game." Gonzalez pitched six crisp innings in a 3-1 victory over Washington in his previous start on Thursday night.