Tigers hire Jeff Greenberg as GM, adding former Cubs and Blackhawks executive
DETROIT - DETROIT (AP) — The Detroit Tigers have hired Jeff Greenberg to be their general manager, adding a former Chicago Cubs and Blackhawks executive to work with team president of baseball operations Scott Harris.
"It's an extraordinary honor to take on this role with one of the most historic franchises in Major League Baseball," Greenberg said Thursday. "Throughout my conversations with Scott, (team owner) Chris Ilitch and the rest of the team with the Tigers, it became clear that this organization is headed in a great direction with an incredible culture of development and innovation that I'm excited to be part of.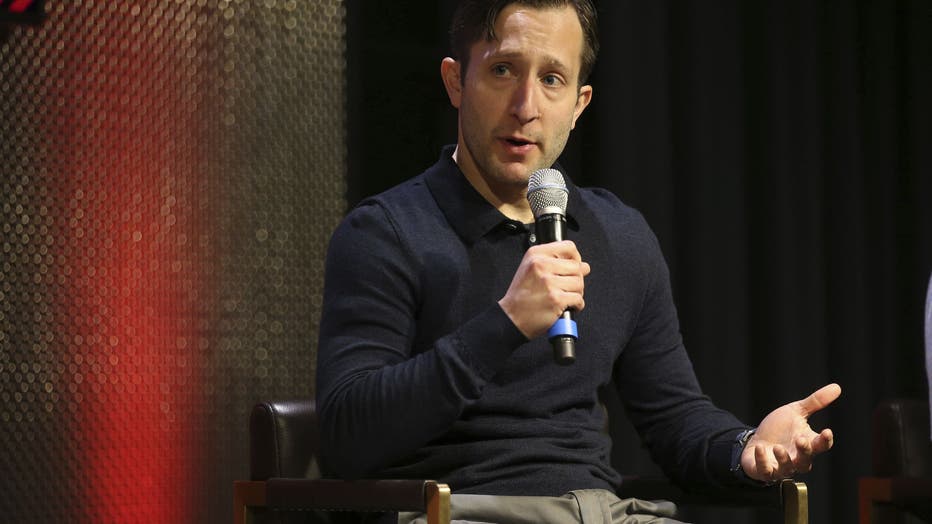 Chicago Blackhawks associate general manager Jeff Greenberg takes part in a Q&A event Monday, May 16, 2022, at the United Center Concert Club. (Antonio Perez/Chicago Tribune/Tribune News Service via Getty Images)
"Another constant message in those conversations was that Tigers fans want to see winning baseball deep into October. I'm excited to get to work with our front office on offseason and longer-term plans to make that our reality."
Detroit is tied with the Los Angeles Angels for the longest active postseason drought that dates to 2014.
The Tigers — 10 games below .500 entering Thursday night's game at Oakland — are headed toward their seventh straight season with a losing record.
Greenberg was the Blackhawks' associate general manager for 1 1/2 years after working in baseball for 15-plus years.
The Cubs hired him in 2012 as a baseball operations intern and worked his way up to become assistant general manager in 2020 during his 11-season run with the franchise that included a World Series title that ended an 108-year drought.
The Pittsburgh native earned a law degree at Columbia after graduating from Pennsylvania. While attending the Ivy League schools, he served as an intern for his hometown Pirates, Arizona Diamondbacks and Major League Baseball.
"I'm thrilled to add an executive of Jeff's quality to our baseball operations leadership team," said Harris, who was hired a year ago after being the San Francisco Giants' general manager for three years. "Throughout this search, it was important for me to find someone who can fit seamlessly into the culture we're building here.
"I also wanted to bring in someone with a fresh perspective and new ideas that could challenge us on a daily basis and make us all better as we strive towards our goal of bringing postseason baseball back to Detroit."