Tigers Lose 9-3 to O's; Have Lost 11 of Last 12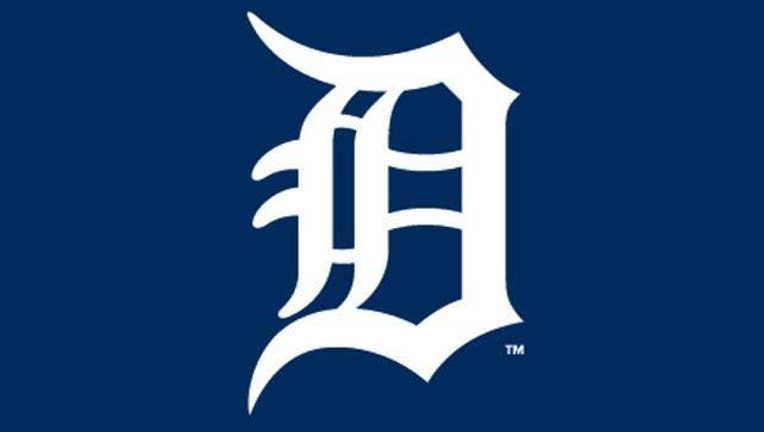 article
BALTIMORE (AP) - Limited to a pair of singles through five innings, the Baltimore Orioles went to their favorite weapon — the long ball — to produce a flurry of runs that turned a close game into a rout.
Jonathan Schoop hit two home runs, including a grand slam, and the Orioles defeated the Detroit Tigers 9-3 Saturday night to stretch their winning streak to seven games.
Matt Wieters and Adam Jones also connected for Baltimore, which upped its AL-leading home run total to 54. The Orioles wiped out a 2-0 deficit by scoring nine runs from the sixth through eighth innings.
"This team is capable of doing anything," Schoop said. "No matter if you're losing by seven, six, five runs, you believe you can score the same amount of runs."
Schoop hit a solo shot in the seventh and his second career slam in the eighth to finish with a career-high five RBIs.
Mike Wright (2-3) gave up two runs and three hits over seven innings. Most importantly, the rookie kept Baltimore within striking distance.
"With our bats, if we can just keep them without scoring eventually we're going to find some barrels," Wieters said.
Miguel Cabrera homered for the Tigers, who have lost 11 of 12. Cabrera's two-run homer in the sixth ended Detroit's run of 17 straight scoreless innings, but the Tigers need a win Sunday to avoid a four-game sweep.
"It's one of those things we have to fight through," catcher James McCann said. "You hear a lot of talk about external pressure, but again the highest expectations are from the guys in this room and right now we're not living up to those expectations."
Wieters hit a two-run drive in the sixth inning to put Baltimore up 3-2 and Schoop added his first home run of the game in the seventh. Both long balls came off Anibal Sanchez (3-4), who's struggled after the fifth inning this season.
"It's almost like the sixth inning is a wall he hits," manager Brad Ausmus said. "His pitch count was down. I don't think he was tired."
Jones connected off Drew VerHagen in the eighth, and Schoop completed the rout with a no-doubt drive off Mark Lowe.
Brad Brach yielded a run in the eighth but got three outs in the ninth for his first save.
After Cabrera put Detroit ahead 2-0, Jones hit a one-out double in the bottom half and scored when left fielder Steven Moya misjudged a liner by Mark Trumbo that went for an RBI double. Wieters then hit a 3-2 pitch into the right-field seats.
Detroit used a an RBI single by Victor Martinez to close to 4-3 in the eighth, but the Orioles ended all suspense in the bottom half.
"Every time we were able to do something, we gave up a run or gave up the lead in the next half inning," Ausmus lamented. "You can't win that way."
The flurry of runs in the latter part of the game followed a five-inning duel between Wright and Sanchez in the early going.
Detroit used a single and two walks to load the bases with one out in the third for Cabrera, who hit a soft liner to second base that Schoop fielded on one hop and turned into a 4-6-3 double play.
BLAME GAME
Before the game, a reporter asked Ausmus if the skidding, fourth-place Tigers simply might not be that good.
"I think the team is good," he replied. "You can blame me. That's what happens anyway."
TRAINER'S ROOM
Tigers: OF Cameron Maybin (left wrist fracture) is expected to be activated from the DL during the nine-game homestand that begins Monday. "Barring a setback, very likely he might get a start," Ausmus said. ... RHP Shane Greene (blister) had a throwing session Friday that did not go well. "He was fine in terms of the finger but he wasn't real crisp," Ausmus said.
Orioles: Yovani Gallardo (shoulder tendinitis) tested his arm by playing catch from 60 feet on flat ground, his first throwing session since going on the DL April 23. "It feels like my shoulder is not restricted. You can definitely tell the difference," he said.
UP NEXT
Tigers: Michael Fulmer (2-1, 6.00 ERA) makes the fourth start of his major league career in the series finale.
Orioles: Kevin Gausman (0-1, 2.16) vies for his first win in five starts as Baltimore seeks its first four-game sweep of Detroit since 1992.