Tigers place Kinsler on 10-day disabled list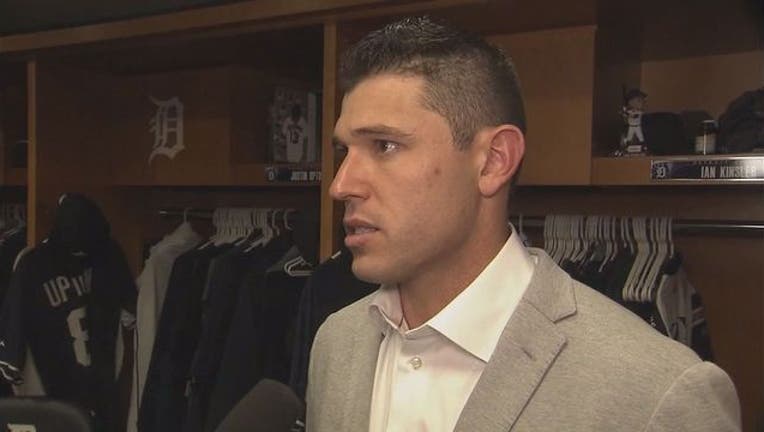 article
CHICAGO (AP) - The Detroit Tigers placed Ian Kinsler on the 10-day disabled list because of a strained left hamstring ahead of their doubleheader against the Chicago White Sox on Saturday.
Outfielder JaCoby Jones was recalled from Triple A Toledo to fill the roster spot. He was scheduled to start the first game of the twin bill in center field.
Kinsler sat out five games because of the same injury this month. He has a .239 batting average, four home runs and 11 RBIs in 41 games this season.
Also, the Tigers acquired the contract of pitcher Arcenio Leon and Chad Bell was optioned to Toledo. Bell pitched 2 1/3 innings on Friday. Pitcher William Cuevas was designated for assignment.
Leon spent the 2016 season in the Mexican League before signing as minor league free agent last winter. He'd be making his major league debut.