Tigers Place Zimmermann on 15-Day DL with Strained Neck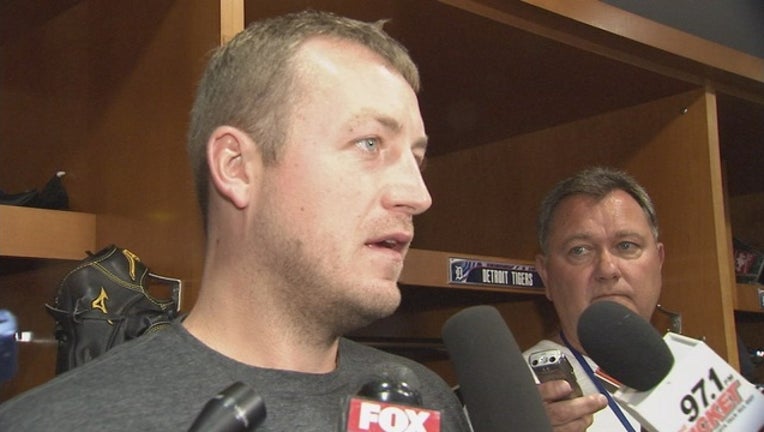 article
CLEVELAND (AP) - The Detroit Tigers have placed right-hander Jordan Zimmermann, who was scheduled to start Tuesday against Cleveland, on the 15-day disabled list with a right neck strain.
Zimmermann is 9-4 with a 3.95 ERA in 15 starts. He won his first five starts of the season and is 4-4 in 10 starts since. The move is retroactive to July 1, the day after Zimmermann allowed four runs over six innings in a no-decision against Tampa Bay.
Zimmermann signed a five-year, $110 million contract with Detroit in the offseason after compiling a 70-50 record in six seasons with Washington and making the NL All-Star team twice.
The Tigers announced the move about two hours before Monday night's game. Right-hander Anibal Sanchez will start Tuesday. Sanchez is 5-8 with a 6.05 ERA in 20 appearances (12 starts).
Right-hander Dustin Molleken was called up from Triple-A Toledo.