Tigers trying to get used to meaningless September games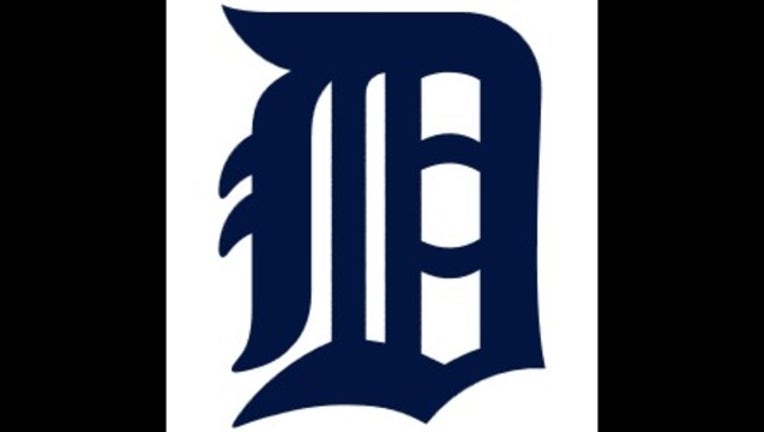 article
DETROIT (AP) — After winning four straight AL Central division titles, Alex Avila knows what it feels like to play important games in September.
Until this season, the catcher had forgotten what it felt like to play meaningless ones.
In Detroit's 8-0 loss to Tampa Bay on Wednesday night, a game that saw lineups changing like it was spring training, Avila commented on the oddness to Tigers manager Brad Ausmus.
"During one of the pitching changes, I told Brad that I didn't think I'd ever be catching four straight rookies in September," he said. "This is completely strange after what we've done the last four years, but it is something that we did to ourselves."
With long-time general manager Dave Dombrowski fired and working in Boston, outfielder Yoenis Cespedes ripping up the National League with the New York Mets and left-hander David Price pitching the Blue Jays toward a division title, the Tigers are left trying to figure out what they have got for 2016.
In the last two games of the Tampa Bay series, a 13-inning win on Tuesday and the lopsided loss Wednesday, Ausmus used 29 players, including 14 pitchers.
"A lot of guys are getting a shot right now, and we'll see which ones take it," Avila said. "They all have the talent to be here, but they have to hone it if they want to stay."
As has happened often this season, Detroit's pitchers failed the test. The Rays finished with 13 hits, including four homers, and Ausmus thought that had as much to do with being shut out as Jake Odorizzi's pitching.
"He's a very effective pitcher, because he can move up and down in the zone," he said. "But it is tough to get into any kind of offensive rhythm when you are standing out there for 20 or 30 minutes every inning on defense."
Odorizzi (7-8) held Detroit to six hits and a walk while striking out six. He only threw 93 pitches, but with the Rays leading 8-0, there was no reason to push him any harder.
"Any time we're hitting the ball like that, it is fun to be on the mound," he said. "I just kept throwing the fastball, and it really worked well for me."
With the Rays still on the fringe of the American League wild-card race, and after losing in 13 innings on Tuesday, manager Kevin Cash wasn't shy about admitting the importance of the game.
"We had to get this win," he said. "We needed it."
Tampa Bay broke the game open with three runs in the fourth on run-scoring doubles by Logan Forsythe and Asdrubal Cabrera.
Detroit had a big early scoring chance in the third when Anthony Gose doubled and took third on center fielder Brandon Guyer's error. With one out, the Rays brought in the infield, and Ian Kinsler hit a line drive directly at third baseman Evan Longoria.
Odorizzi walked Miguel Cabrera on four pitches, and Guyer made a leaping catch of J.D. Martinez's 400-foot drive to left-center, saving two runs.
With one out in the fourth, Mikie Mahtook walked and took second on Longoria's single. Forsythe blooped a double to right, scoring Mahtook, and Cabrera followed with a two-run double into the gap in left-center.
Detroit put two runners on in the fifth with no outs, but Gose bunted into a force at third, Kinsler flied out and Cabrera struck out to end the inning.
"On 3-1, I threw an up-and-away fastball, and he swung through it," Odorizzi said. "The next one, I just figured I'd throw it as hard as I could, and he'd either hit hard or he'd miss it. He missed."
Forsythe's solo homer made it 4-0 in the sixth, and Tim Beckham added his eighth home run of the season two batters later to chase Lobstein. J.P. Arencibia hit Tampa Bay's third homer in two innings off Buck Farmer in the seventh, giving the Rays a 6-0 lead, and Mahtook made it four with a 430-foot blast to the flag pole in center field.
TRAINER'S ROOM
Rays: OF Steven Souza went 3 for 5, including a three-run homer, while rehabbing with Class-A Charlotte in the Florida State League playoffs.
Tigers: DH Victor Martinez (illness) was out of the starting lineup for the third straight game, but Ausmus said he was available off the bench. ... Farmer left the game after Arencibia's homer with forearm tightness. Ausmus said Farmer had been dealing with the problem last week, but thought it had cleared up.
UP NEXT
Rays: Tampa Bay is off Thursday before a three-game weekend series with Boston.
Tigers: Detroit goes to Cleveland to start a four-game series. Alfredo Simon (12-9, 4.86) faces Danny Salazar (12-8, 3.54) in a rematch from Saturday. In that game, Simon pitched seven shutout innings while J.D. Martinez and Tyler Collins homered off Salazar in a 6-0 win.
HAPPY ANNIVERSARY
Wednesday marked the 38th anniversary of Alan Trammell and Lou Whitaker making their major league debuts as Detroit's double-play combination in the second game of a doubleheader with Boston. They combined for 4,683 games and 39 seasons, all with the Tigers, and were key members of Detroit's last World Series title in 1984.