Temperatures reach the 60s and 70s this week with slight rain chances Monday
(FOX 2) - The work week will wind up mainly dry, but we'll first have to work through a bit of rain late today. 
A large area of wet weather back toward Chicago will fade as it heads our way, leading to light rain late this afternoon into this evening.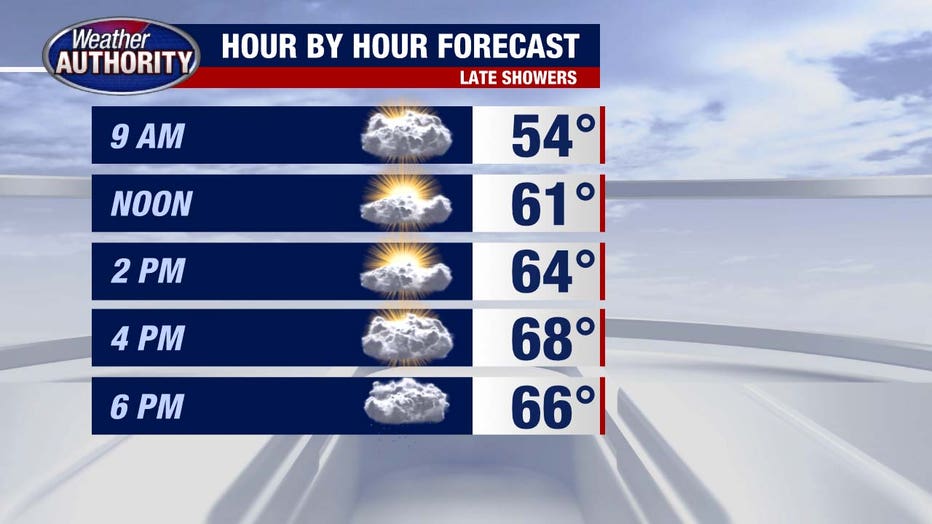 A rumble of thunder is possible overnight and a few showers linger early Tuesday, but rain totals remain meager.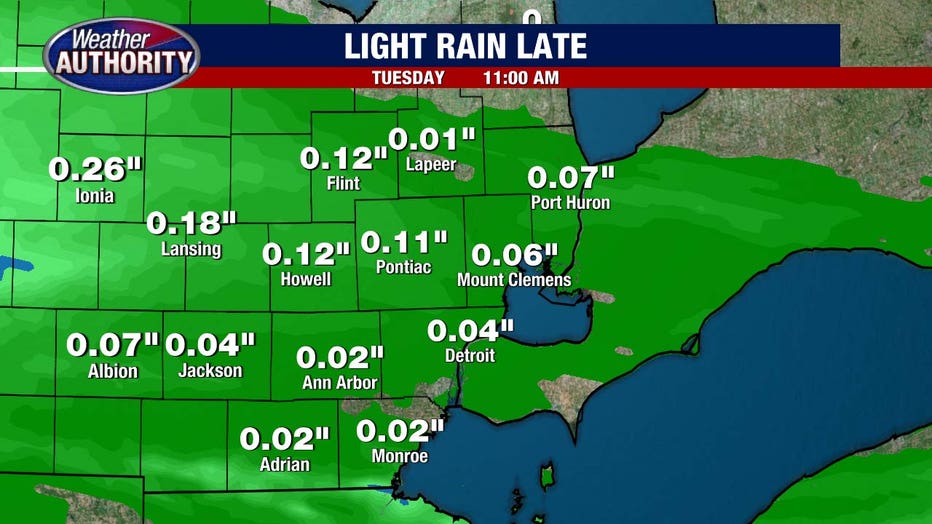 High pressure takes over and provides the backdrop for a sweet stretch of midweek weather.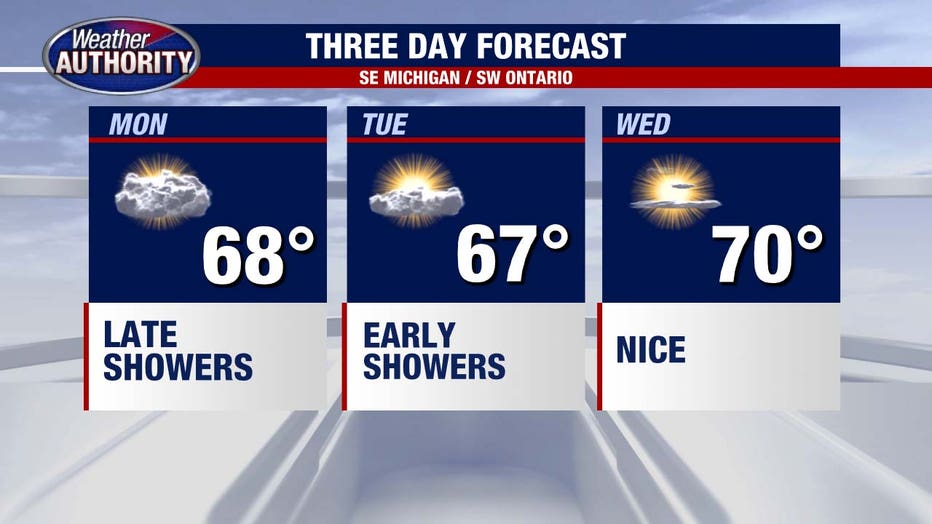 The chance for rain returns late Friday and sticks around for the weekend, although the specifics remain to be seen at this point.