80 degrees next week? Warm-up incoming for Southeast Michigan
(FOX 2) - A calmer and quieter weather stretch around Metro Detroit!
Starting on Friday, plan on mostly sunny skies as temperatures slowly build from the low 30s to the low 50s. While it will be cooler, it will be less windy and more comfortable.
The weekend continues this trend, where we begin Saturday morning near 32 degrees, but warm up to 52 degrees.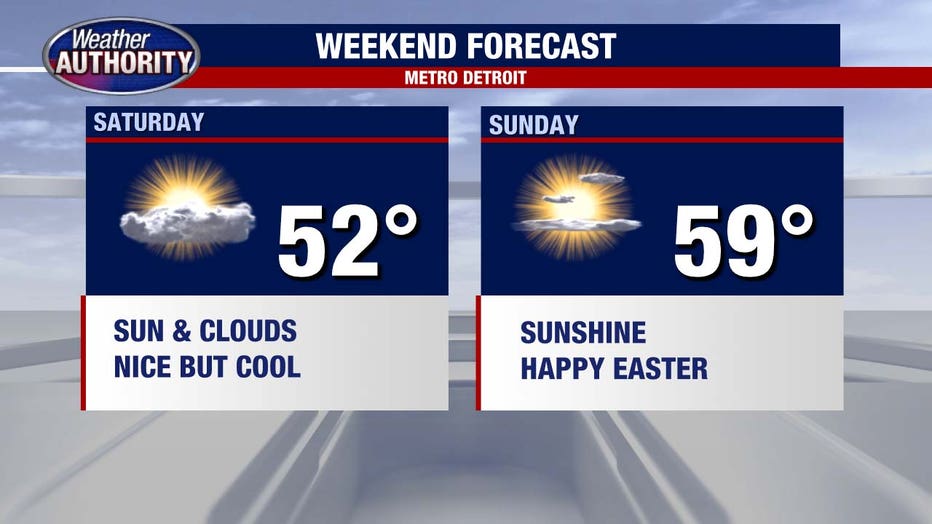 The skies will be cloudier, but the day still looks quite nice. 
Easter Sunday warms up to nearly 60 with mainly sunny conditions. Early morning church services will be cooler as the day begins in the middle 30s.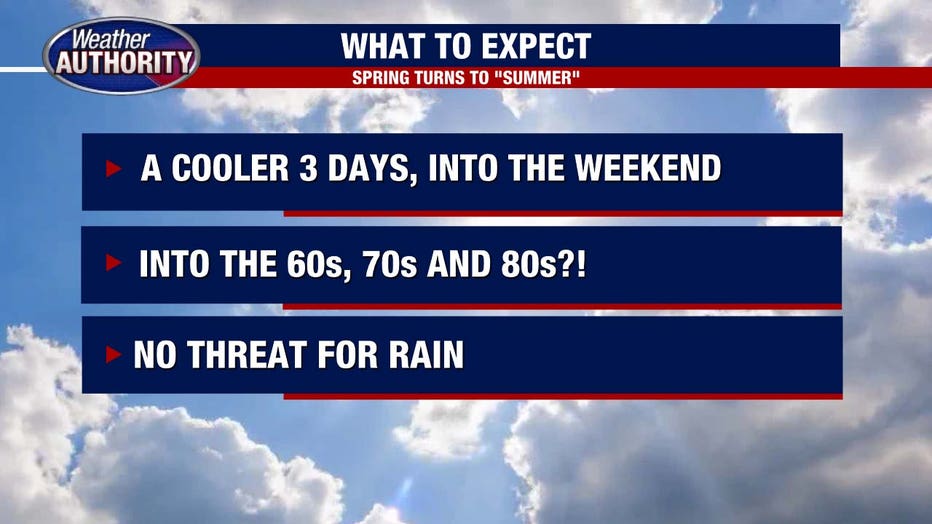 Boy oh boy! Next week looks fantastic! Monday begins in the 60s, but then the week will jump to almost 80 by Wednesday. Will keep the 70s around through the weekend into next weekend too.
How great is that!!