Metro Detroit moves past the snow and cold Wednesday heading into warm end to the week
DETROIT (FOX 2) - The weather outside has been frightful, though we can safely put it behind us this afternoon which I would label as pleasant.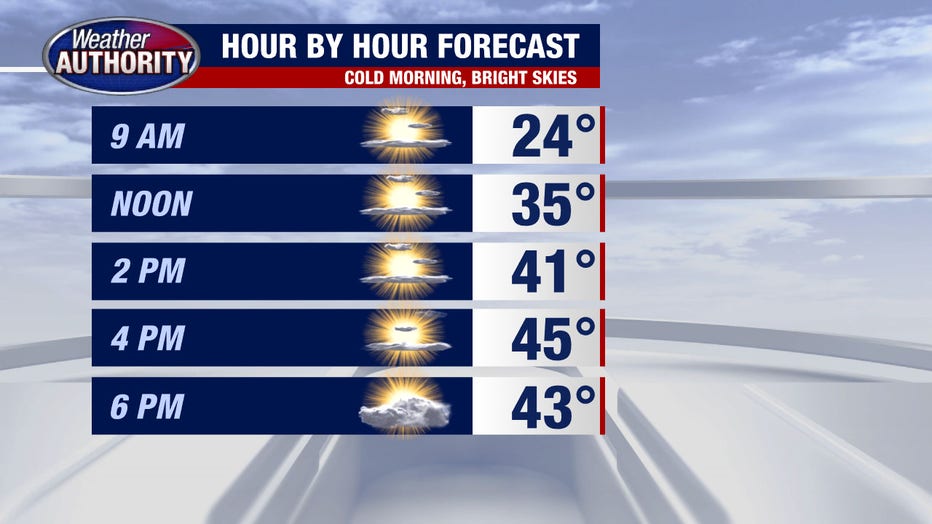 Wednesday starts cold, but by the early afternoon, it will be in the 40s and sunny, leading into an even warmer end to the week.
Temps come up higher Thursday and Friday though it comes at a price.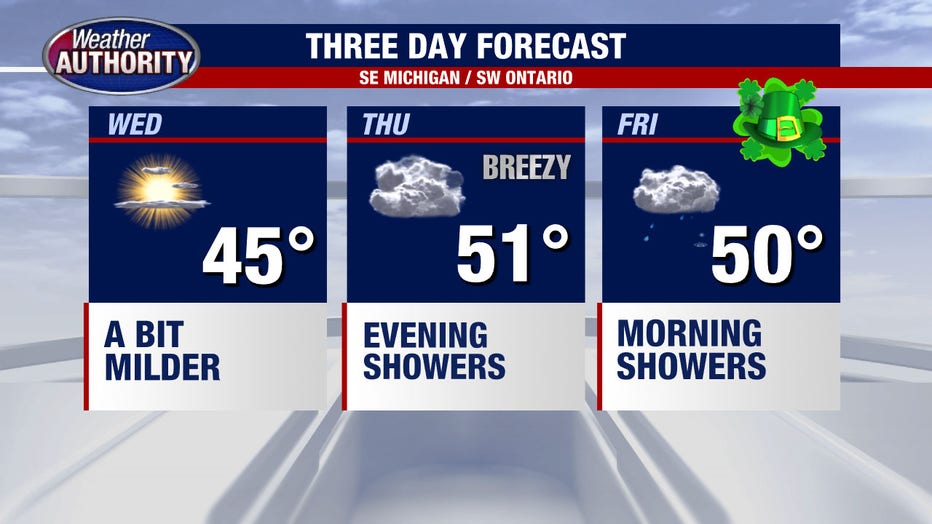 Rain arrives late Thursday and continues into the night before fading sometime Friday afternoon or evening. Rain totals cluster around half an inch constitute a solid soaking.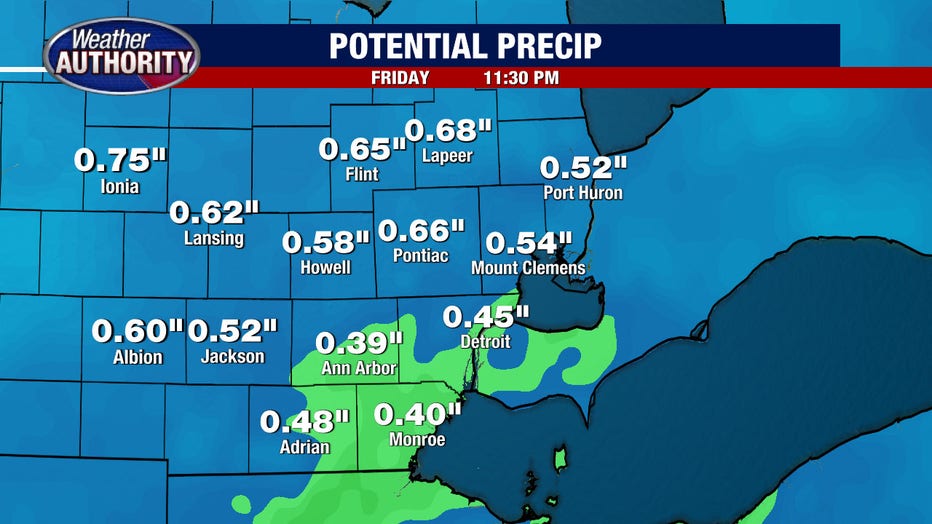 Cold with the chance for snow showers Saturday, but temps rebound nicely for the start of spring (Monday!).