Metro Detroit to see heavy rain into early afternoon on Monday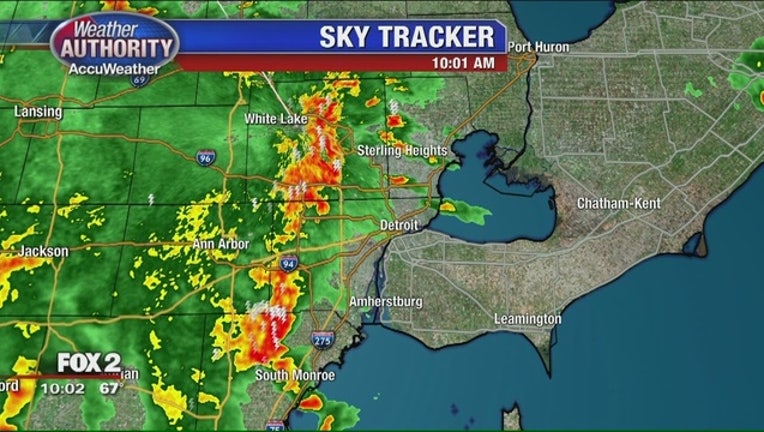 article
This week is giving almost all of Michigan exactly what we need: rain! Heavy rain is coming down throughout the southern half of the lower peninsula and won't stop until the afternoon.
The rain started to move into the Metro Detroit area around 7 a.m. but if you were looking out west, like we were, you'd see a lot more was coming.
Around 10 a.m., that coming storm finally arrived, moving east along I-94. The good news is that the strongest part of the storm was all south of Michigan. So while we heard some thunder, saw some lightning, all we really experienced was heavy rain.
STAY UP TO DATE BY DOWNLOADING THE FOX 2 WEATHER APP
That's going to continue until around 3 p.m. Monday when the system finally moves out of Metro Detroit and southeastern Michigan.
But nothing severe is expected - just a whole lot of rain, something most of Michigan needs badly to water the lawns and gardens.
After the storm moves out, there could be some storm developments later in the day - especially to the south - but it's a very low chance.
CLICK HERE FOR THE FOX 2 WEATHER PAGE
The good news is that the temperatures stay in the 70s all day on Monday. This week, we'll stay in the mid 80s but humidity will be back.