Metro Detroit weather: Cloudy Wednesday with patchy morning drizzle, highs in low 50s
DETROIT (FOX 2) - THIS IS ONLY A DRILL! It's severe weather week and a statewide tornado drill is scheduled for 1 p.m. 
Weather-wise, patchy drizzle and sprinkles around this morning won't amount to much. Clouds hang tough today with temps floating into the low 50s this afternoon.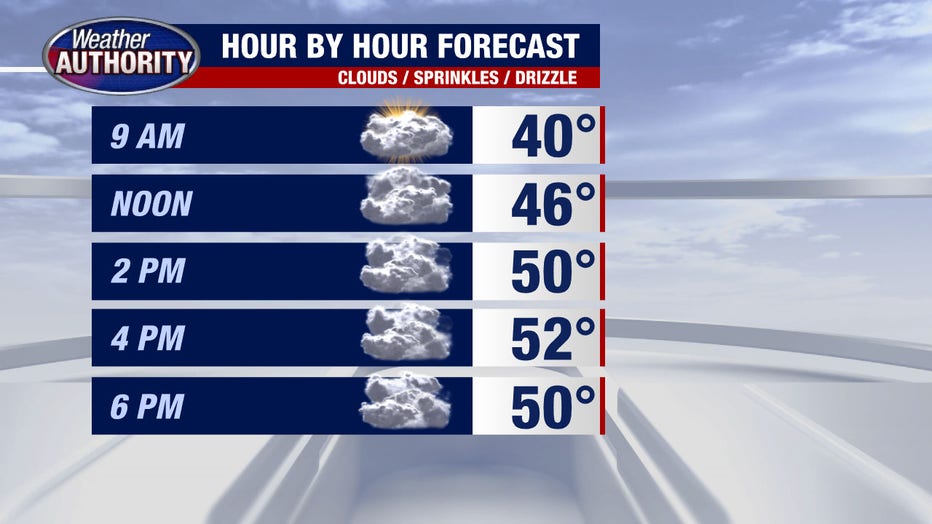 A round of rain slips in this evening sticks around overnight and will be around for the Tuesday morning commute. A rumble of thunder is possible.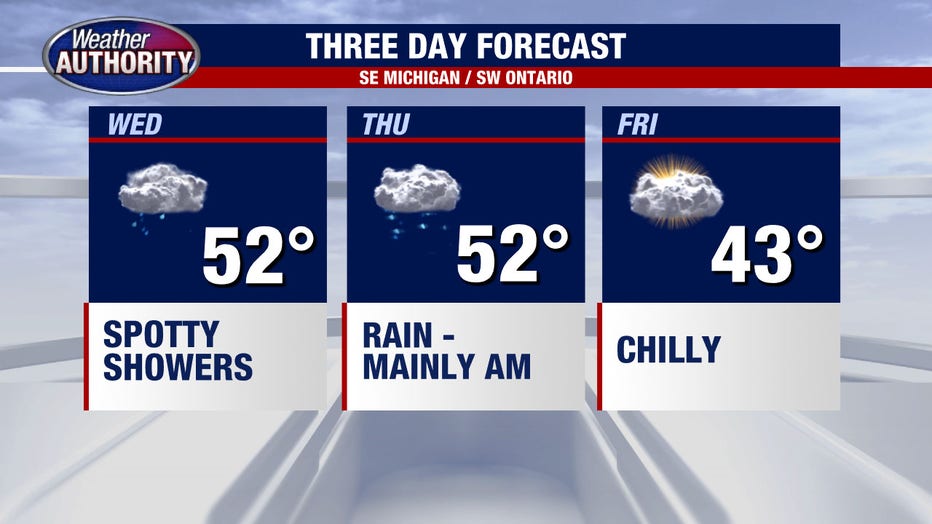 High pressure brings dry weather Friday before another area of low-pressure races into the area with rain on the way. It's looking increasingly likely the colder and snowier side of that system remains well to our north and the west. Check out future radar Saturday midday.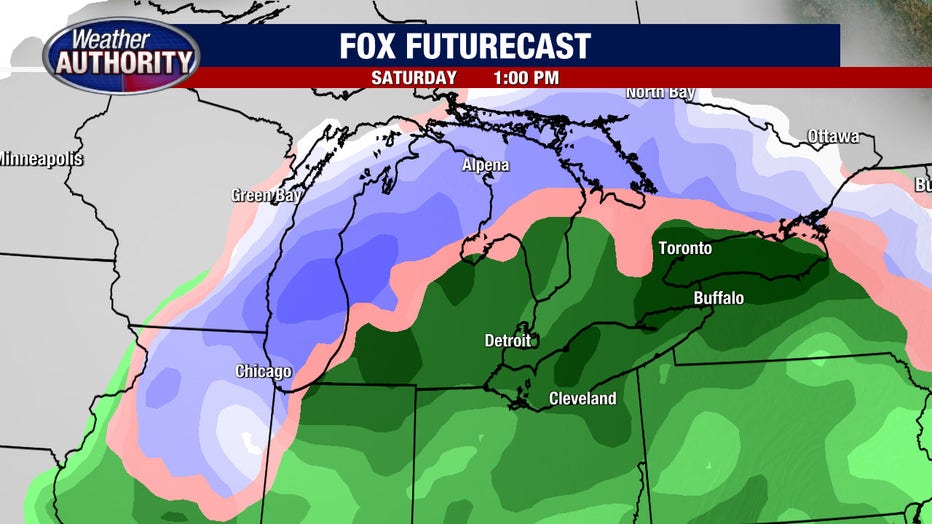 Some flakes mix in as the event winds down Saturday night with temps bouncing around a bit the next week with no huge cool down or notable warmup on the horizon.