Metro Detroit weather: Dry Wednesday and Thursday before more snow to end the week
DETROIT (FOX 2) - Another round of snow is coming!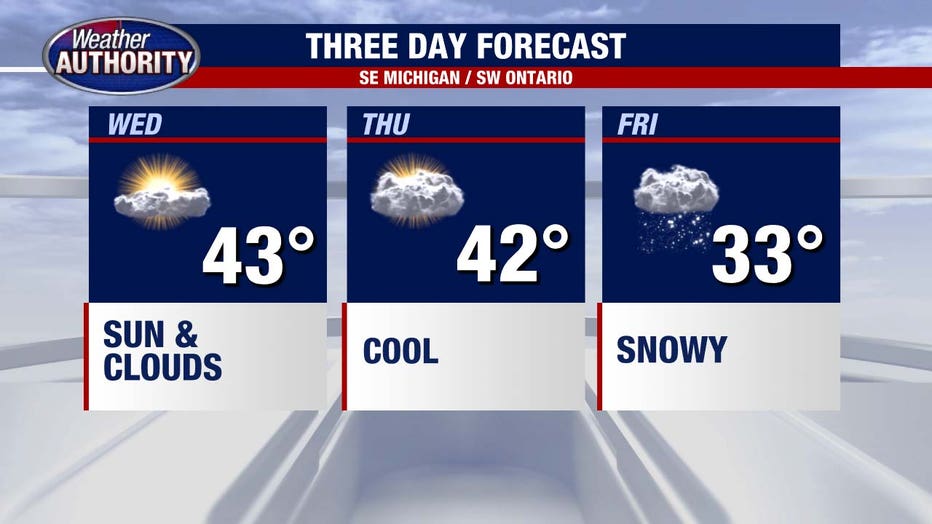 We're dry today and tomorrow with snow kicking off late Thursday night or early Friday morning. Here's a snapshot of future radar at 6 am Friday.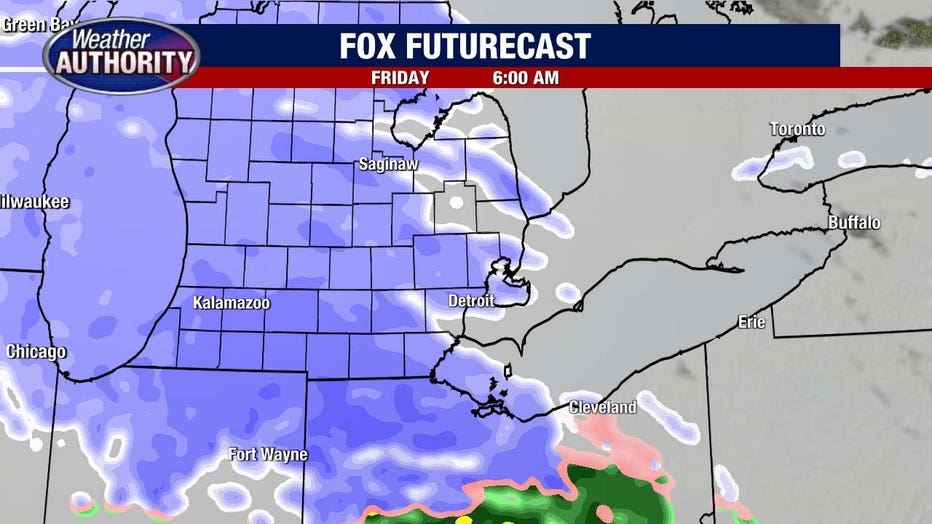 Snow will continue through the morning before tapering off later Friday. This system has less moisture than last Friday's, but temps will be colder, so we'll be able to squeeze more efficiently. I'll make our first call for snow 3-5 inches. 
The snow is expected to impact the Friday morning commute.
This snowfall comes a week after Southeast Michigan saw between 4 and 10 ½ inches of snow. Though warmer temperatures helped melt much of it the next day, the heavy, wet snow took down trees and limbs, and knocked out power to thousands.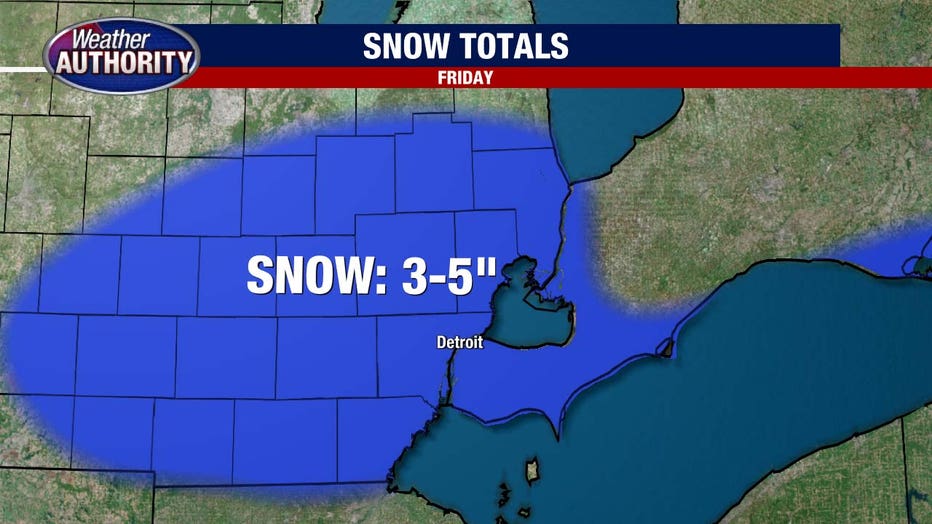 The cold arrives Friday and will stick not only through the weekend but into next week too!