Metro Detroit weather: Rain fades Monday afternoon while the clouds hang around
DETROIT (FOX 2) - It's a wet start to the day, but the rain doesn't stick long. Spotty showers for the morning commute are mainly gone by afternoon.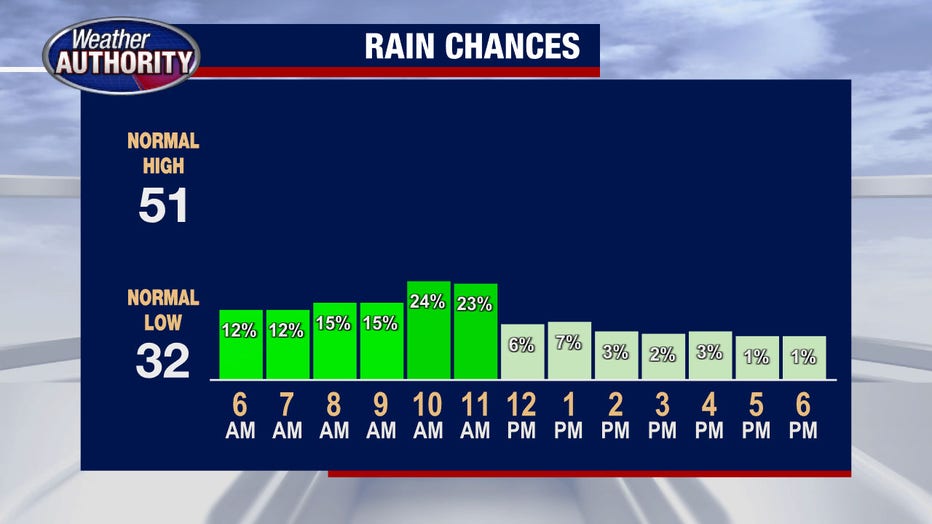 Clouds will hang tough today and clear tonight with the off chance we get lucky and some intervals of sun pop late in the afternoon.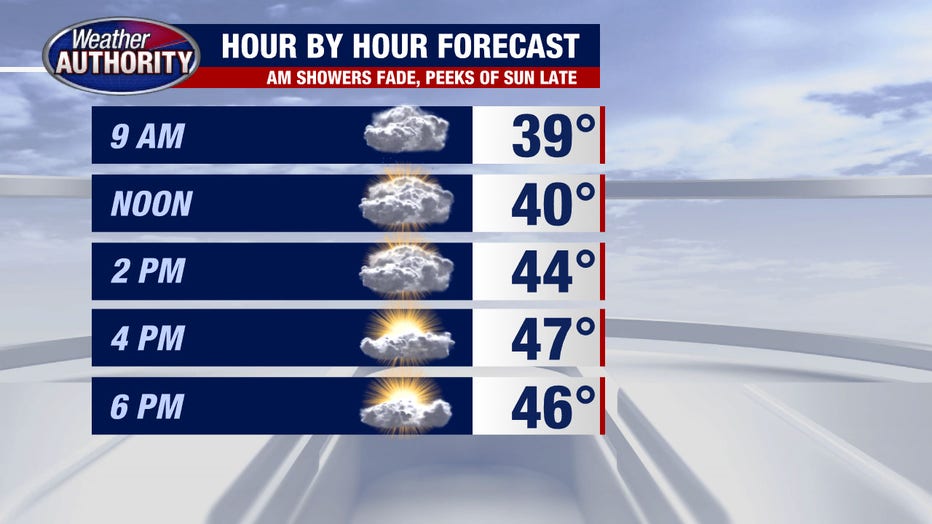 We're dry Tuesday with rain set to return later on Wednesday. Wet snow may mix in with little to no accumulation.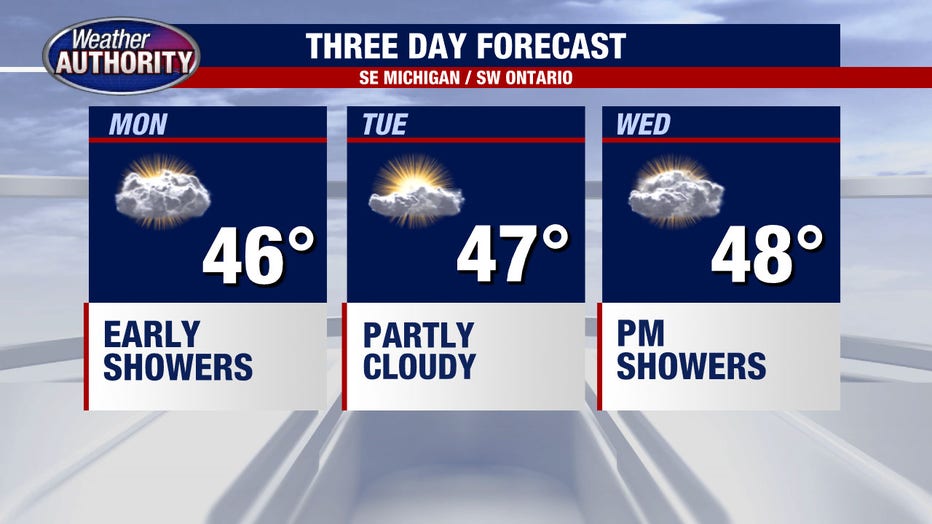 Our temps are muted through Thursday with a late-week warmup lurking. Rain, however, accompanies the warmup. The temperature spike lasts Friday and Saturday before dropping to temperatures more like those during the week.