Metro Detroit weather: Sunny, nice Tuesday with highs near 50
DETROIT (FOX 2) - Good Tuesday morning everybody and get ready for a sunny day! 
Temperatures will warm up as we make a run at 50°, which is pretty standard for this time of the year. Sunshine early will give way to partly cloudy skies by the afternoon, but overall it's a nice-looking day.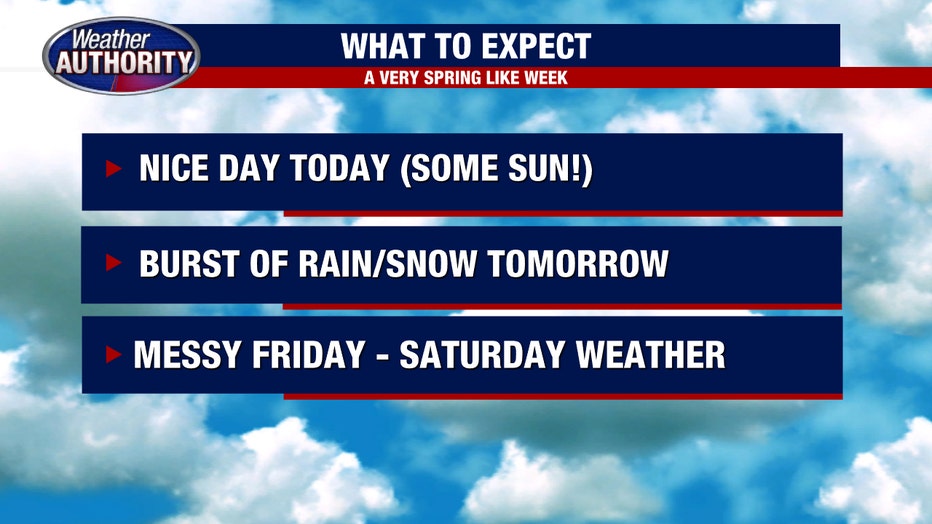 Heading into Wednesday we are tracking a quick-moving weather system that will likely bring rain and snowflakes to the area late in the morning to the early afternoon. Temperatures get stuck in the upper 40s then quickly drop in the wake of this minor cold front. Overnight lows on Wednesday night into Thursday will drop to 23 chilly degrees.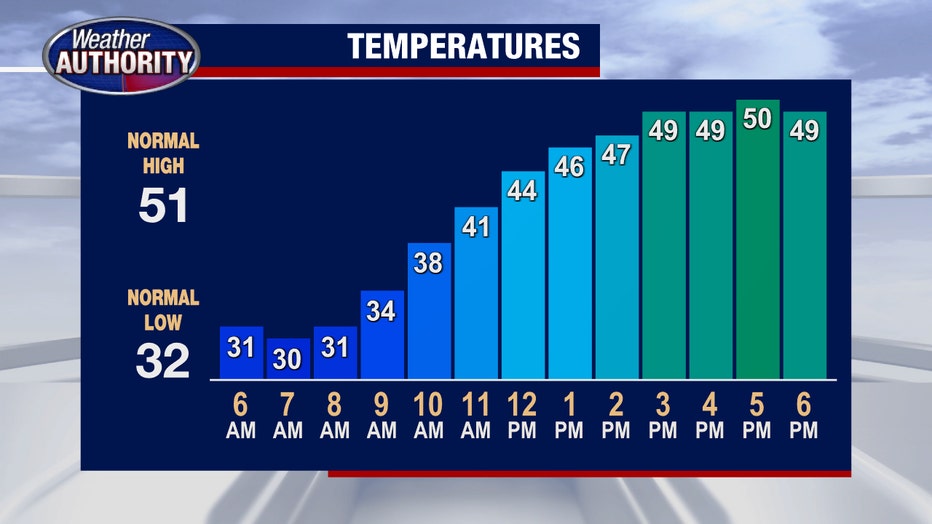 A quiet but cooler Thursday, as we gear up for an active pattern Friday and Saturday. A stronger system will warm us up Friday to the 60s and bring the chance for some thunderstorms. 
Saturday will begin very wet and stay that way for most of the morning and early afternoon before some of that rain will likely switch over into snowflakes. Winds will become very gusty too!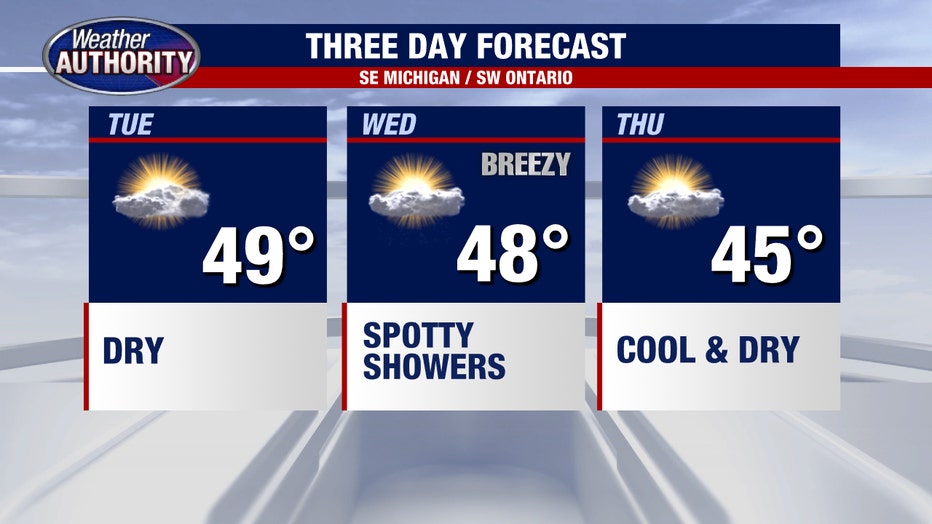 We will be watching this one closely!