Occasional rain, clouds, and potential for snow flakes Tuesday
(FOX 2) - It'll be another rough day with clouds, wind, occasional rain showers and the potential for flakes to mix in.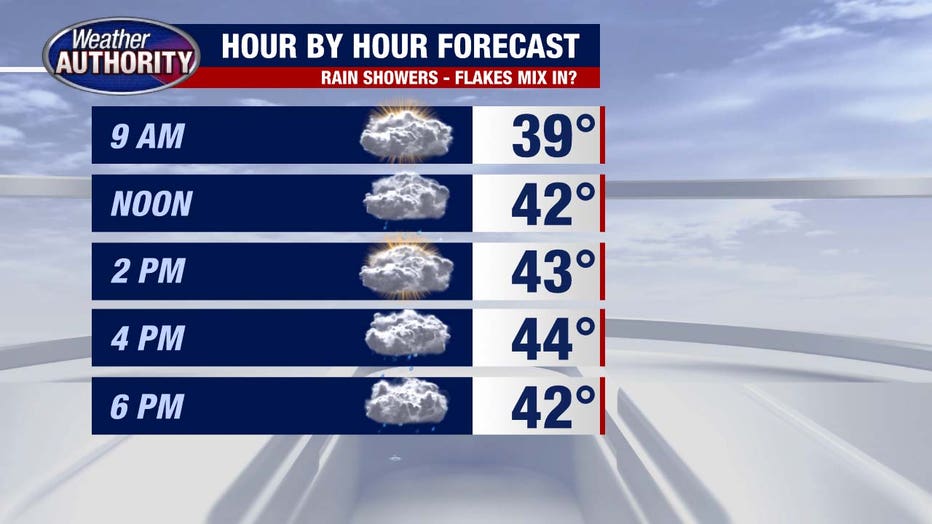 Rain totals are minimal but more importantly the end is near! 
Let's do rain totals first: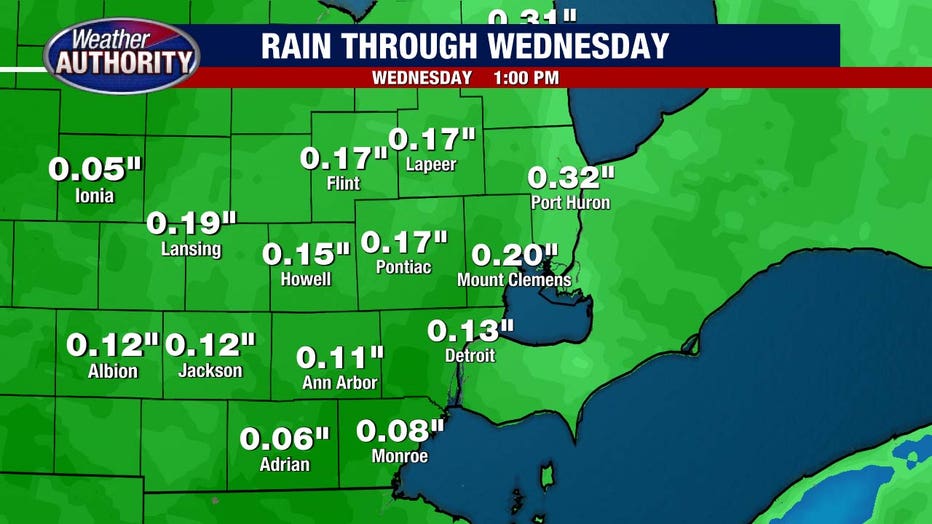 Our temperatures start to turn up tomorrow, with material changes in place by the weekend.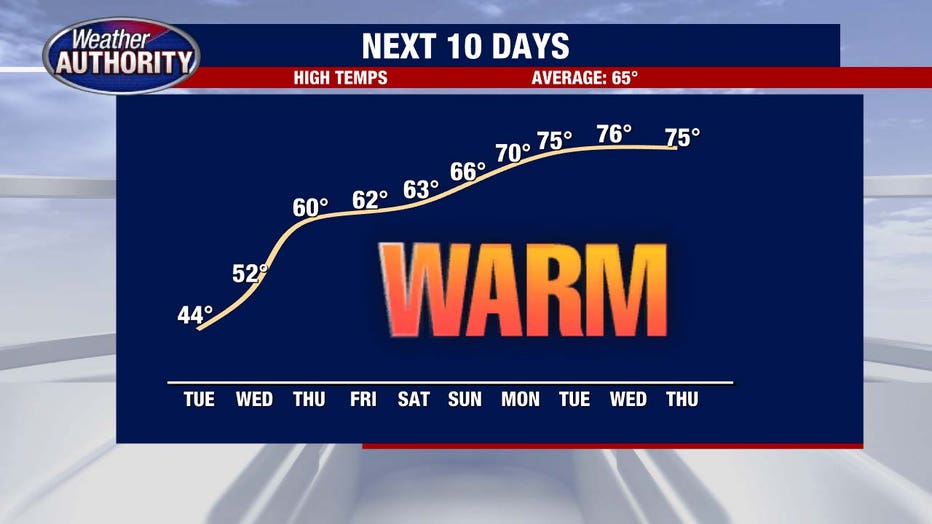 Our weather, of course, is more than simply the temperatures, and we have a lot going for us heading into the weekend. That includes dry weather and decent sun. 
Locals in Southeast Michigan can feel lucky that the warm weather is expected to arrive when it does - northern Michigan just got blasted with another round of snowfall.