Plenty of sun and temperatures in the high 70s to start the week
(FOX 2) - It'll be another sweet day across Southeast Michigan. 
An isolated shower is possible along and north of I-69, otherwise dry weather wins.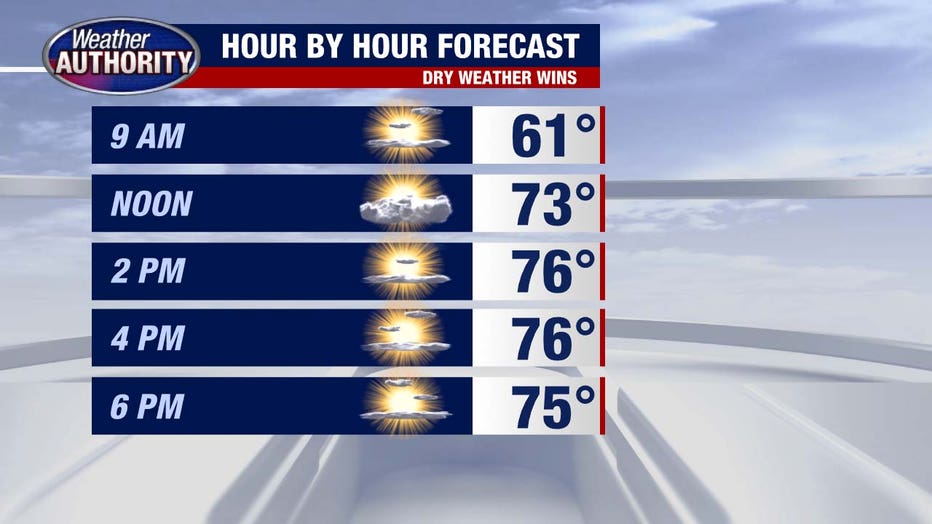 Temperatures warm further Tuesday with a midweek cold front set to sweep into Southeast Michigan kicking our conditions back to the cooler side.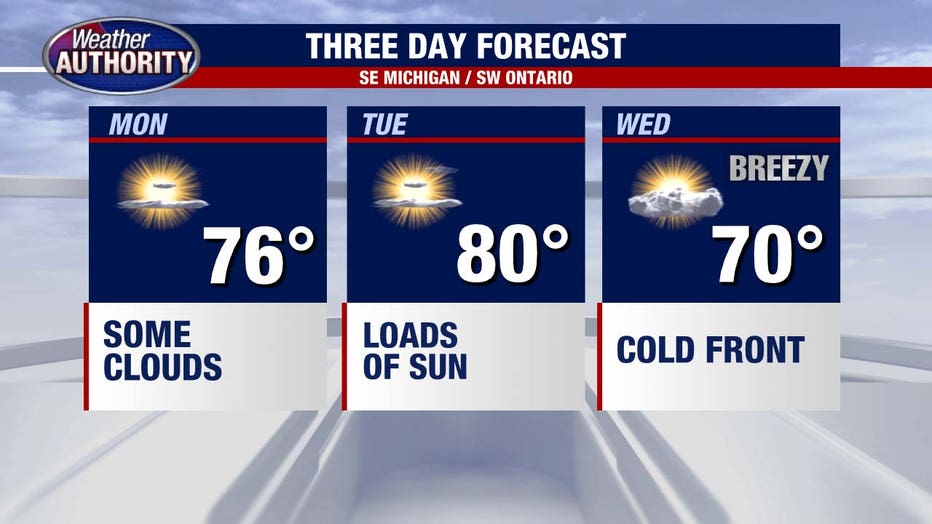 The Wednesday front looks to come through dry, but the wind will jump as the cold air slips in. The cooler air will be notable, but fleeting. 
We're back into the 70s on Saturday and pushing 80 degrees Sunday.