Southeast Michigan makes another run at 80 before a midweek cooldown
(FOX 2) - Sunny skies and a midweek chill: here is your week ahead.
Plan on mostly sunny skies with highs making a run to 80 degrees this afternoon, providing an excellent Tuesday across Southeast Michigan.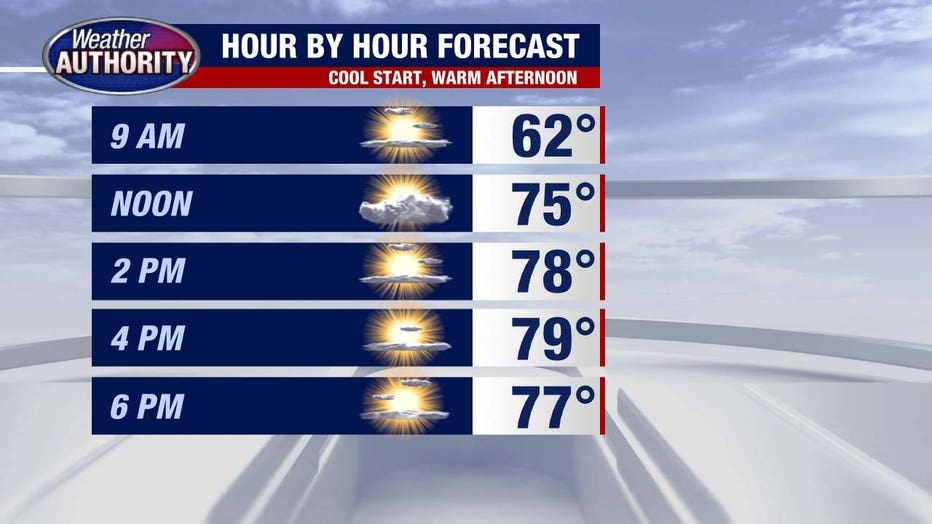 A cold front sweeps in on Wednesday, dropping our temperatures in a way you'll notice. 
Here's a 10 a.m. snapshot. Notice the range in temperatures at this time.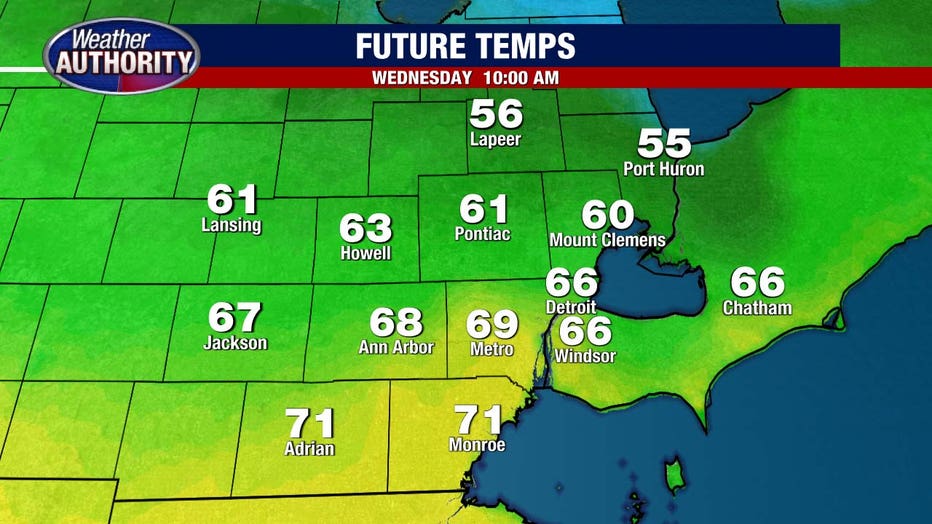 We all fade into the 50s and 60s by the end of the day as a north wind picks up.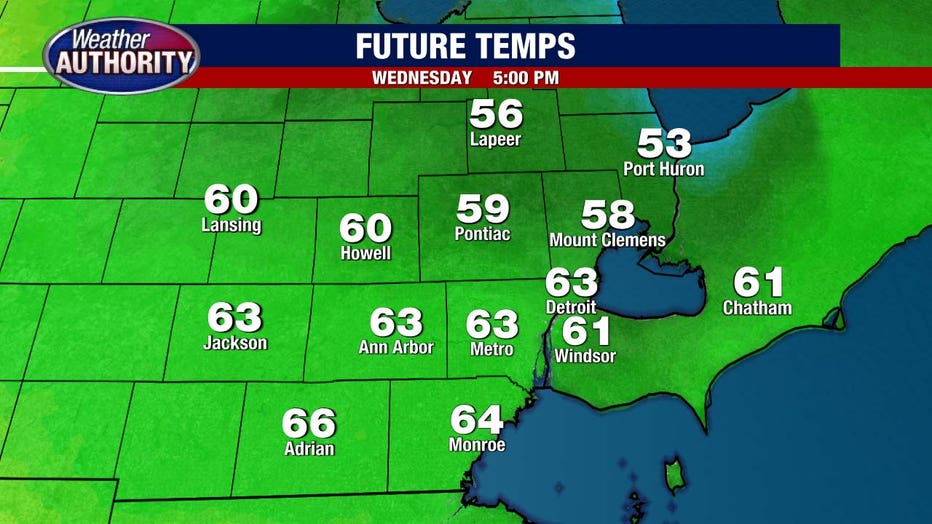 High pressure nudges in beyond the front offering continued dry weather to end the week and leads to a weekend warm up.