Spotty showers grow heavy at times Friday morning with more wet weather this weekend
(FOX 2) - Our busy weather stretch begins today as we head into the weekend. 
Spotty rain showers are likely to get heavy at times as we move through the morning hours. Temperatures begin near 40 degrees and will slowly but steadily climb to nearly 60 for a high. 
The moderate to at times heavy rain will taper off slightly as we head into lunchtime, but do not be deceived by this waning activity - more rain and even a few thunderstorms are possible Friday evening and overnight. Winds will increase to about 30 to 35 mph.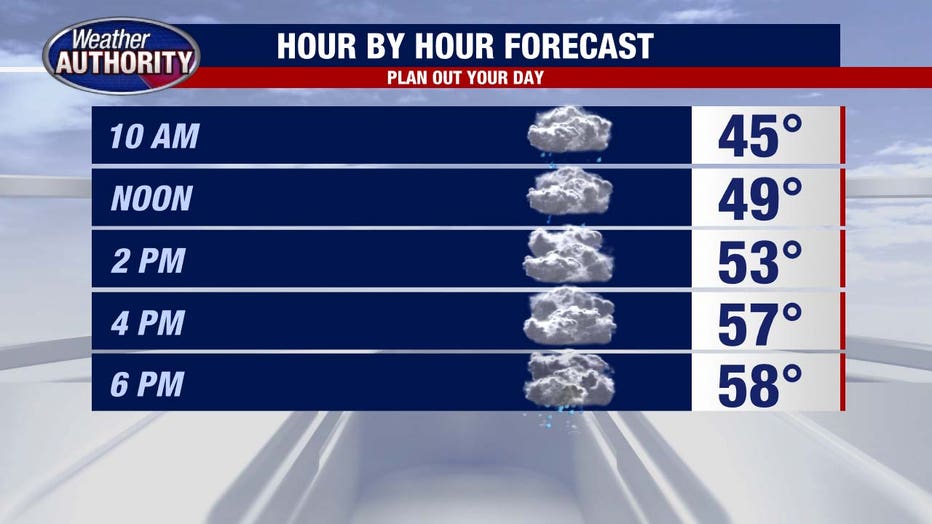 Early Saturday morning the heavy rain and thunderstorms will move out and will be replaced by cooling air and strong winds. Gusts could be at their peak near 40 to 45 mph Saturday morning and early afternoon. 
Precipitation chances will be mostly light (spotty showers) but late in the day some cold air has the chance to turn some of these rain drops into wet snowflakes. Temperatures drop from the middle 50s early in the day to the upper 40s by the afternoon.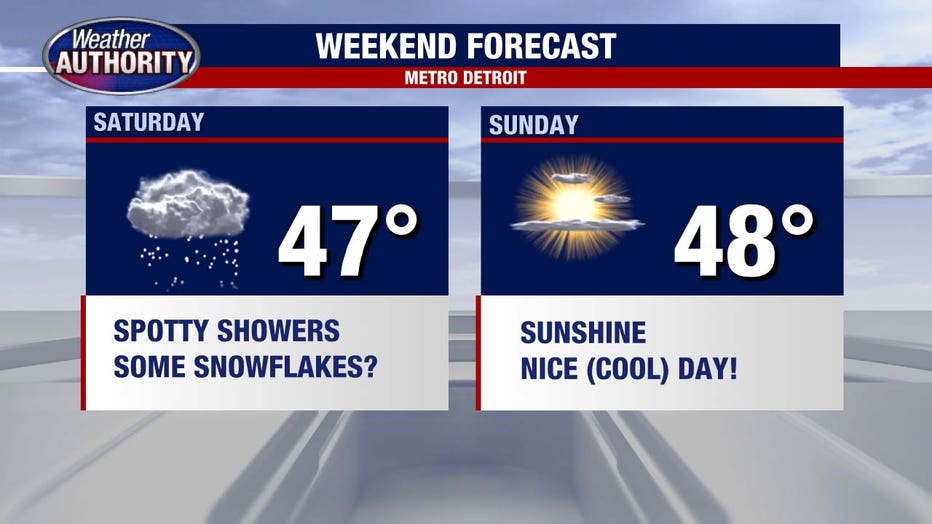 Sunday begins on the chilly side with morning lows near 27 but mostly sunny skies and decreasing winds will allow for a nice afternoon! The high will be 48.
Next week we climb into the 60s and possibly even lower 70s! Have a good weekend everyone!