Sunny Thursday before overnight storms move in
(FOX 2) - It's a chilly start to the day on Thursday with temperatures beginning in the upper teens and low 20s. Clear skies mean sunshine through most of the day as we build to about 45 degrees. 
A nice enough, if not a little cooler, day.
Overnight we will see a few showers track in after 10 p.m. with heavier rain arriving after 2 a.m. Friday morning. Temperatures will be in the upper 30s as this rain becomes moderate to heavy at times. It'll last through most of the morning before coming more spotty through the early afternoon.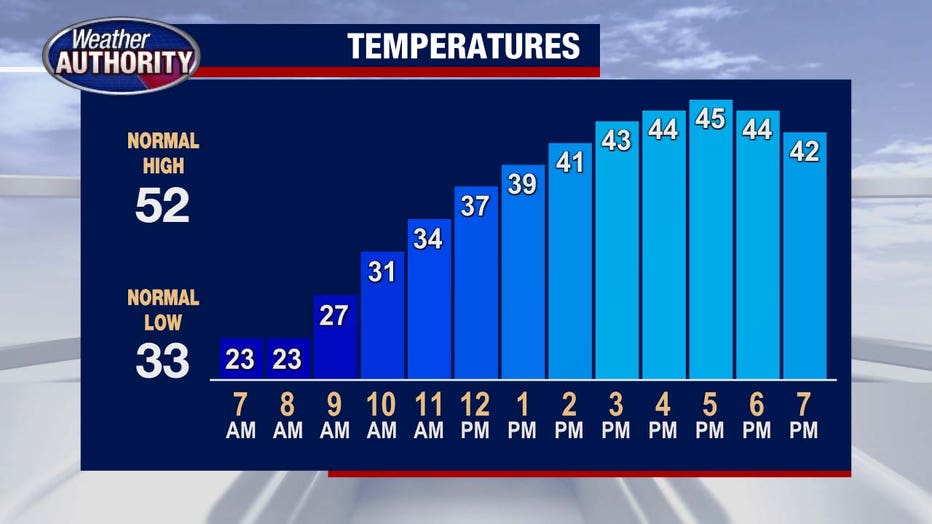 Several more rounds of heavy rain and even thunderstorms are likely Friday evening and night. 
Temperatures rise to nearly 60 degrees with warm air searching in. Winds will pick up throughout the day, averaging around 30 mph but gusting to as much as 45, especially Friday night and Saturday morning.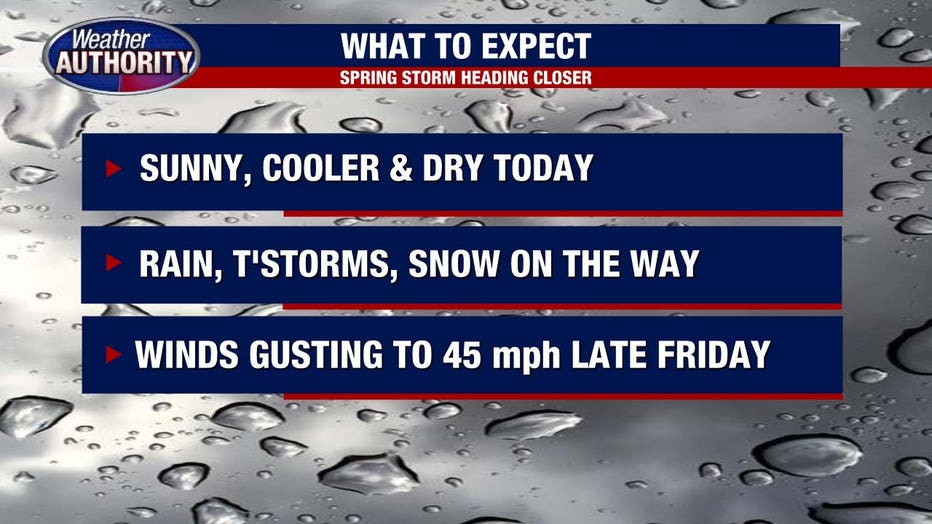 Power outages are possible with these prolonged strong winds.
Saturday will be wet with spotty showers and cloudy skies. Temperatures plummet throughout the day. Dropping into the mid-40s. Showers could turn into some snowflakes late in the day on Saturday. 
Saturday night falls back down into the upper 20s.