Warm but wet Friday with a potential rumble of thunder; pleasant weekend on the way
(FOX 2) - The cold front is coming!
Temperatures are on the upswing today with rain set to arrive later.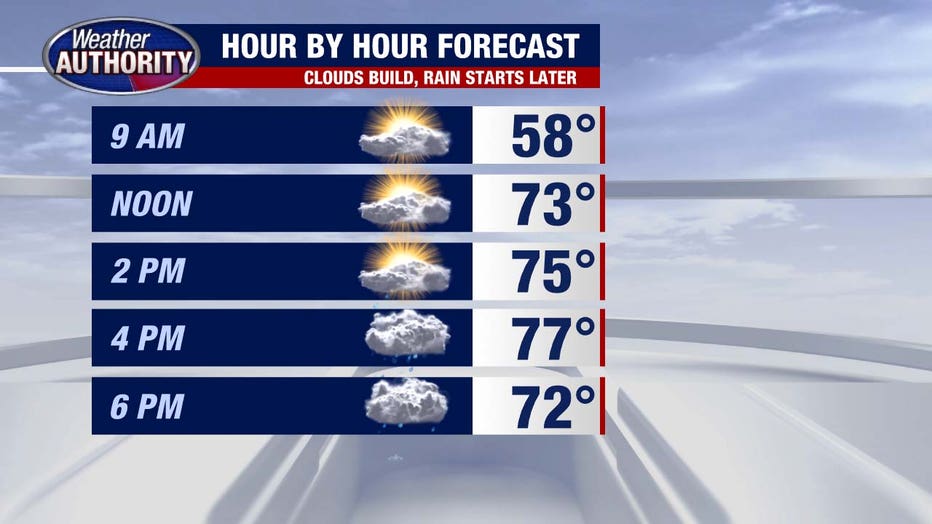 Nothing more than an isolated shower falls through midday with the main area of rain set to move across Southeast Michigan between 4-7 p.m. Here's a wet look at simulated radar by 7 p.m.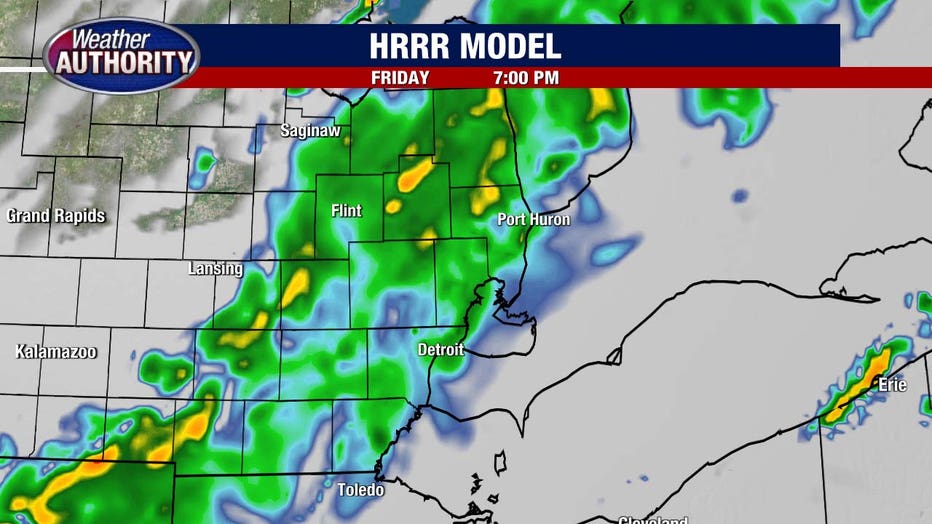 Rain is likely to come with a rumble of thunder. Rain totals range from .25 inch - .50 inch.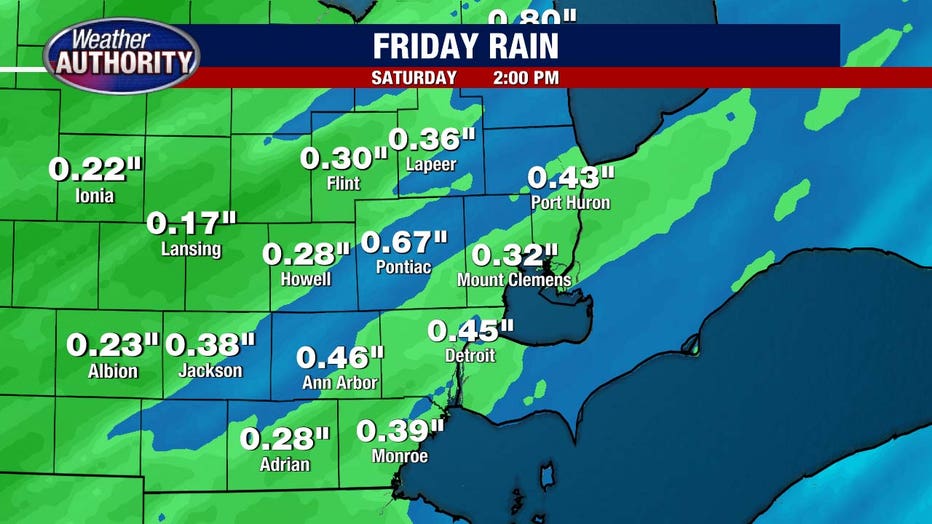 The rain is prompted by a cold front which sets the stage for a cooler feel to start the weekend, followed by a nice Sunday bounce back.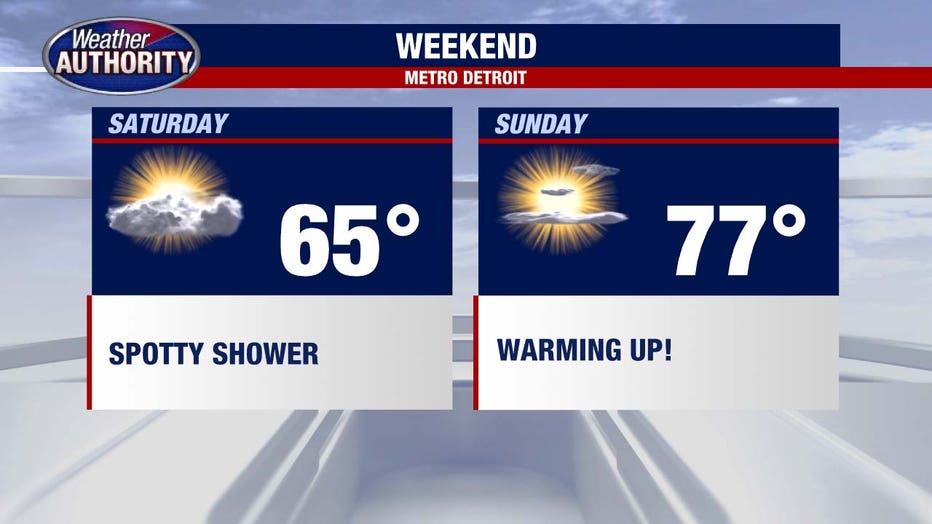 Warm weather wins next week too!