Warm end to the week before thunderstorms this weekend and possible snowflakes Monday
(FOX 2) - Our gorgeous stretch of weather continues today as we wake up to temperatures in the middle 50s. 
High temperatures later this afternoon again touch 80 degrees with mostly sunny skies. As our driving weather system slowly tracks east, we will likely see more clouds later this afternoon. But still overall a very nice day!
Saturday keeps this trend going, and we may even see an uptick in humidity. High temperatures get to 79 degrees with a mix of sun and clouds. A spotty shower later in the day Saturday cannot be ruled out.
Sunday is a more active weather day.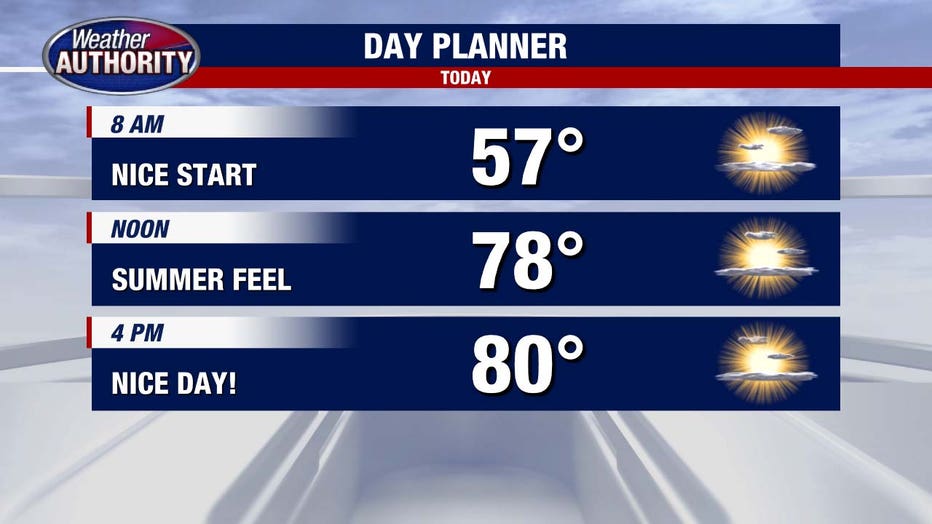 We again see high temperatures in the middle 70s, but spotty showers will lead to afternoon thunderstorms. Winds could get a little bit gusty with this as well. 
Severe weather looks less likely, but some of these storms may be stronger.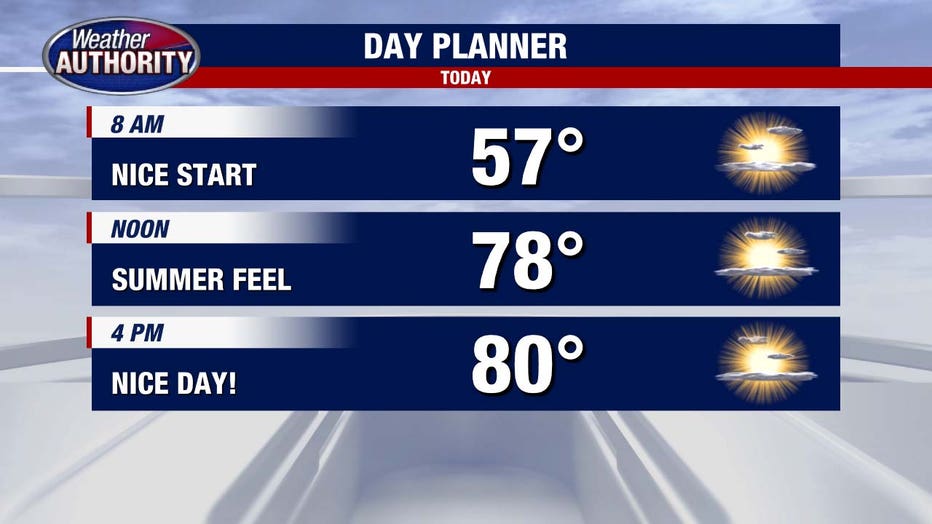 Monday sees a dramatic drop in temperatures as we only get to 46 degrees for the daily high. Some rain showers may transition into snowflakes as we had later into the day Monday into Monday night.
April can be a crazy month!