Warm temperatures return for a day with high 70s around Metro Detroit
(FOX 2) - Today's the day! A brief, but decent warmup is on tap as temperatures turn up a bit.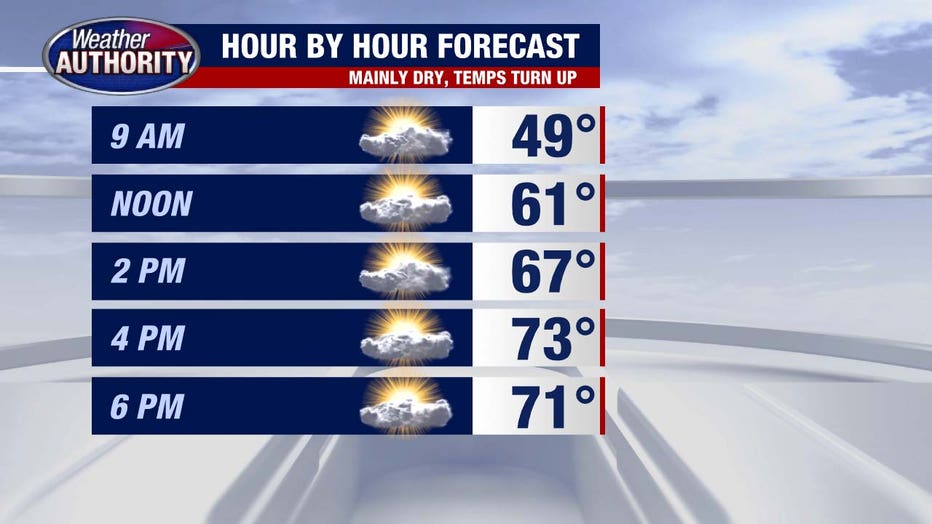 So we'll all be warmer than yesterday (55°), but the warmth will differ from place to place as the warm front may struggle to clear the entire area. 
I'd say Lenawee County stands the best chance to catch an 80 degree-day. Most of us will get into the 70s and 60s in St. Clair and Lapeer Counties. The Southeast flow off of Lake St. Clair and Macomb County may lag behind a bit too.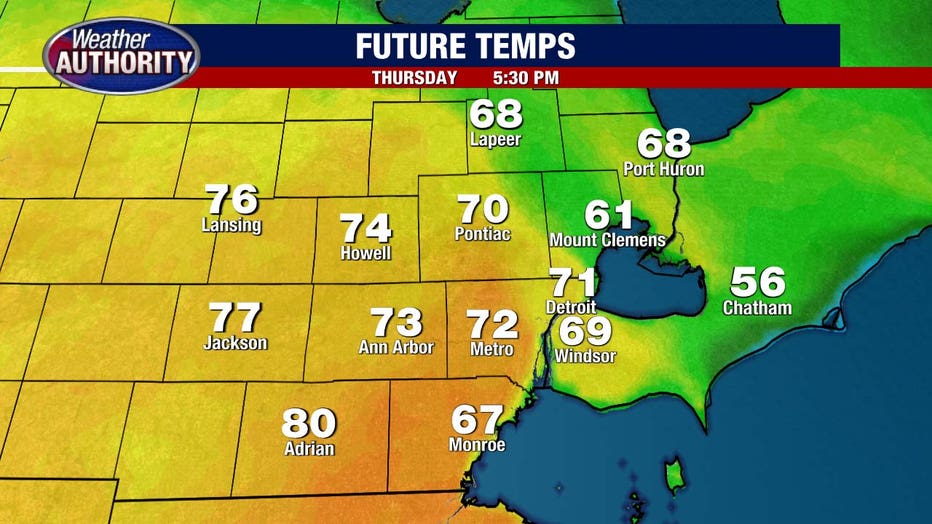 Rain chances are limited. I'd say most of the day is dry with nothing more than an isolated shower or storm with limited energy to work with in the atmosphere.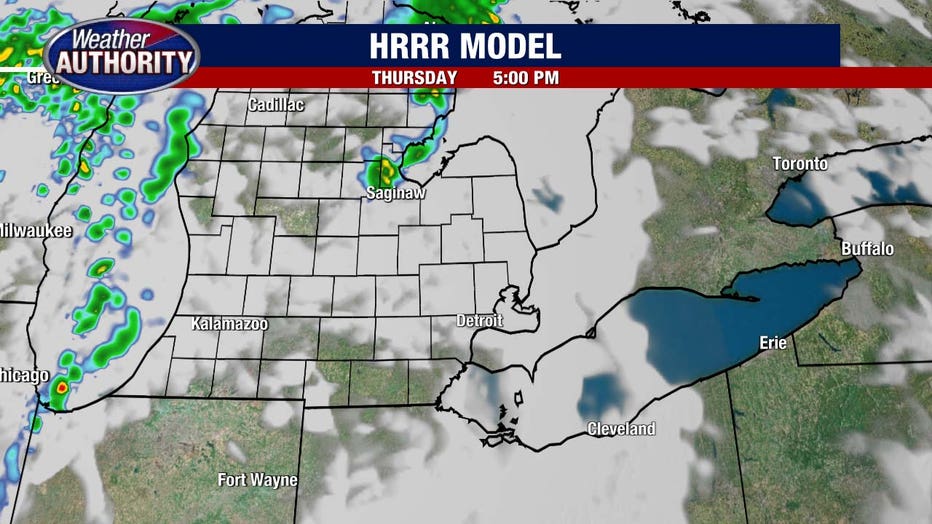 The cold front swings through Friday bringing rain with it and falling temperatures through the morning. 
That cooling trend carries us right into Saturday.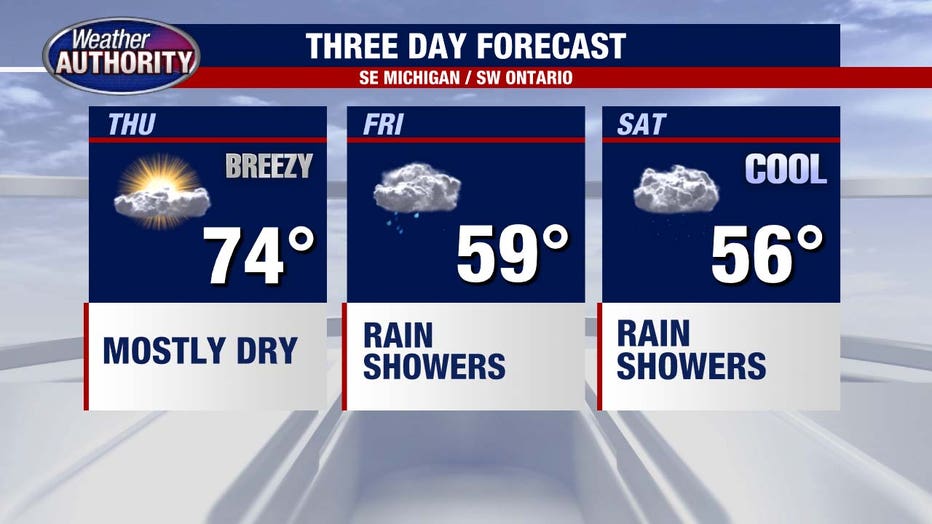 Saturday rain is a good bet, though the widespread soaking rain looks to lie just to our east. Should this trend hold, just some lighter showers will be around with our western communities possibly even staying dry. 
Here is a snapshot of Saturday's future radar.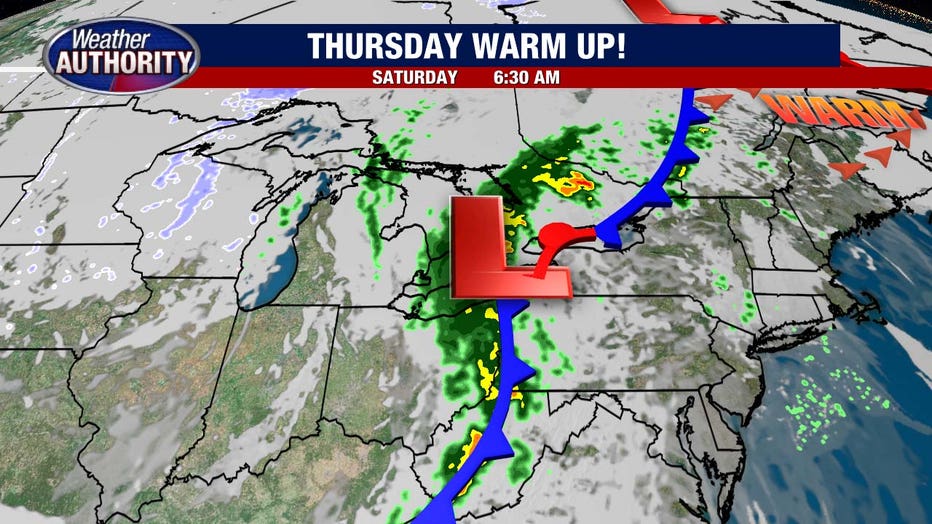 Temperatures stay down through the weekend and into next week.