Wind Advisory, widespread showers Thursday along with near-record high temperatures
(FOX 2) - It'll be rainy, warm and windy today! 
We'll start with the rain, which will be widespread and heavier at times through the morning commute.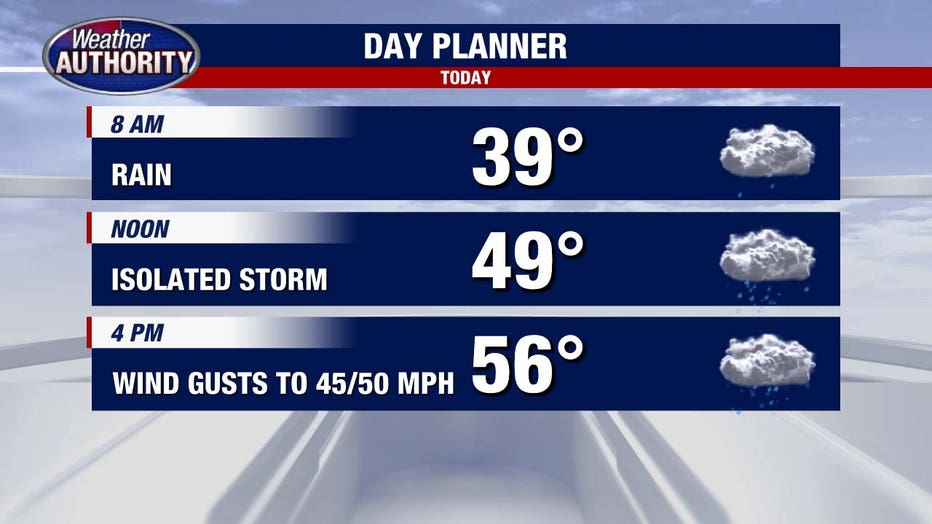 An isolated strong/severe storm is possible midday or early afternoon, along with a few showers lingering later this afternoon.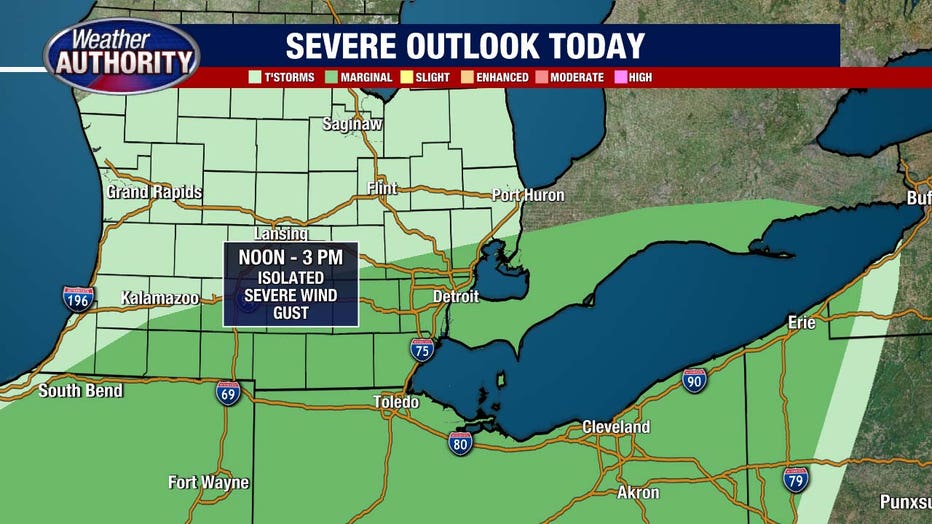 As the center of the system moves in and deepens our wind will pick up. 
Gusts up to 40-50 mph may lead to pockets of power outages. A wind advisory runs for Livingston/Oakland/Macomb/Washtenaw/Wayne/Monroe/Lenawee Counties from 10 a.m. to 10 p.m.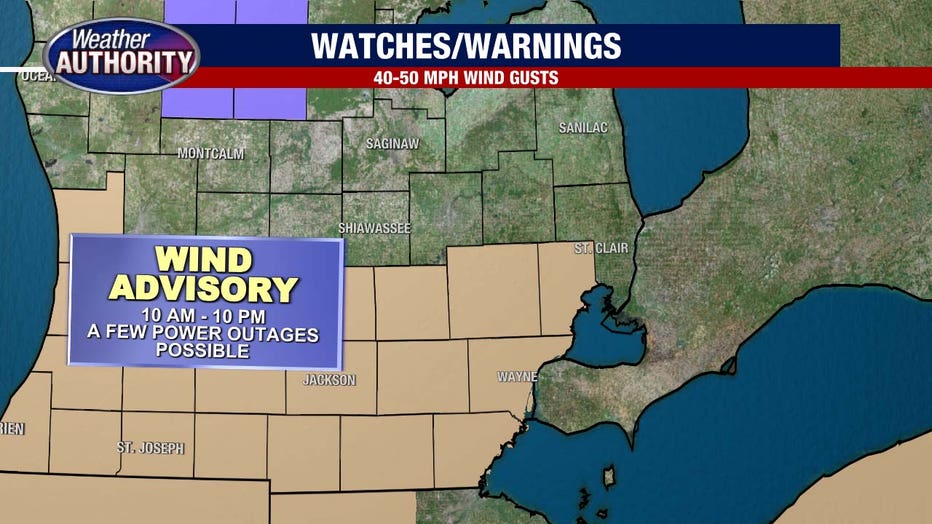 And finally, your temperatures are coming up! 
Highs slip into the 50s this afternoon. The record high for today is 56 degrees, set back in 1966.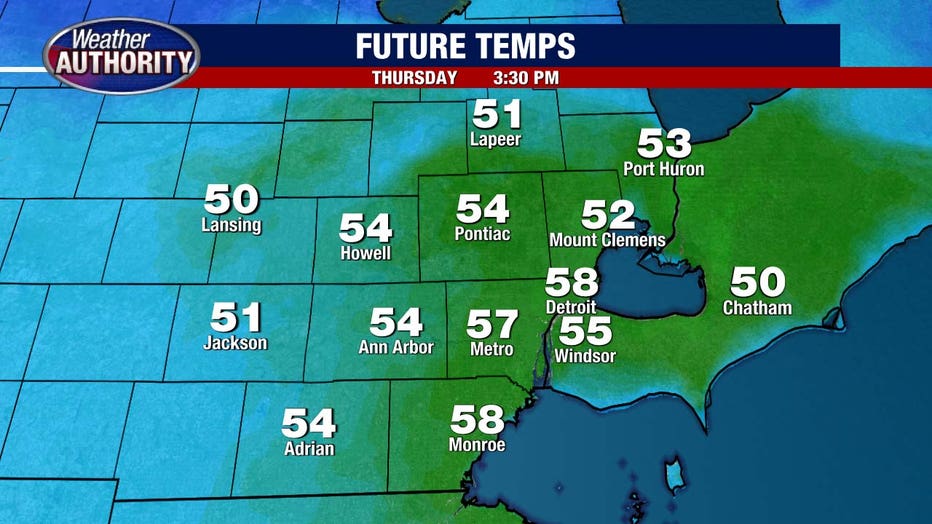 We'll quiet down considerably Friday with nothing more than a flurry and a colder feel that lasts into the weekend. Next week it's back to the warmth - 40s & 50s.