Winter Weather Advisory issued for Southeast Michigan ahead of Friday snowstorm; 3-5 inches expected
DETROIT (FOX 2) - Hi hello, another round of snow is coming! Winter weather advisories are posted Thursday night and Friday morning and expire Friday afternoon. 
The advisory starts at 10 p.m. Thursday for: Wayne County, Oakland County, Macomb County, Washtenaw County, Monroe County, Livingston County, and Lapeer County. An advisory for St. Clair County begins at 1 a.m. Friday.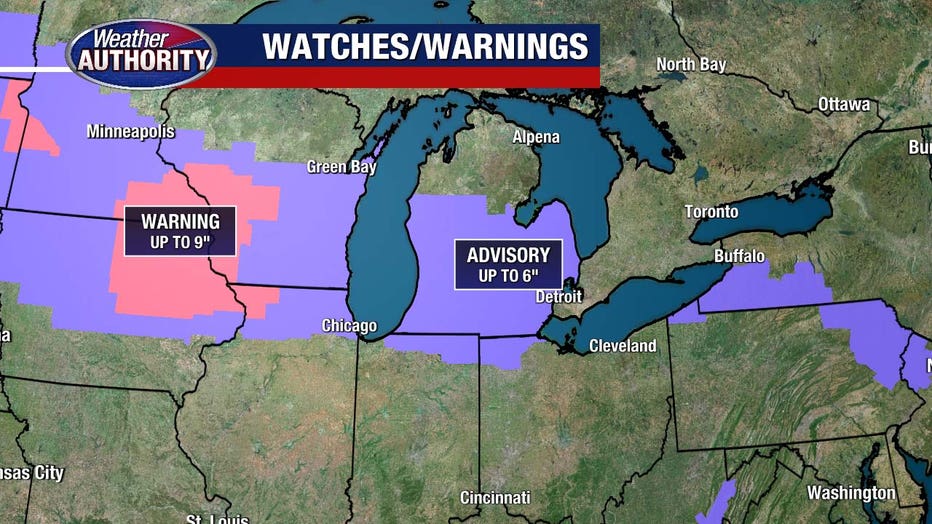 Today we're good to go. An influx of clouds and continued cool weather starts.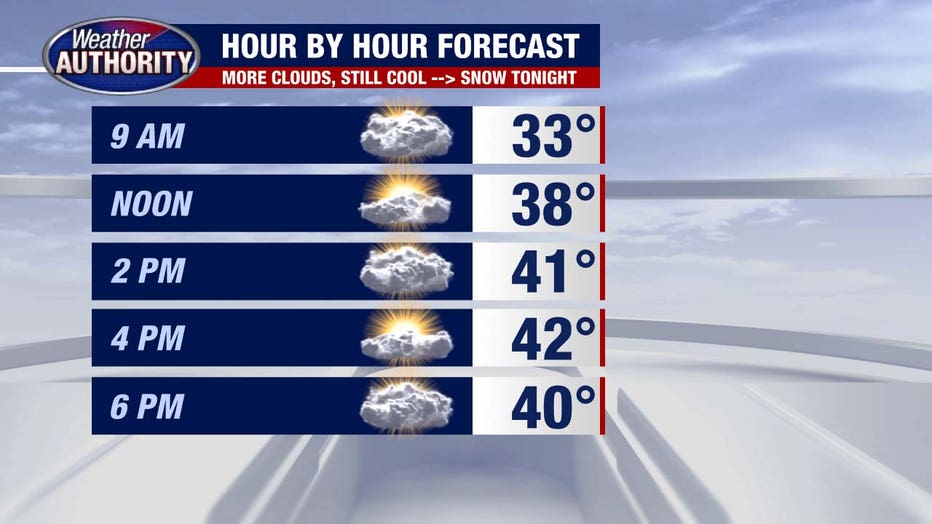 The snow kicks off around midnight and will be widespread for the Friday morning commute.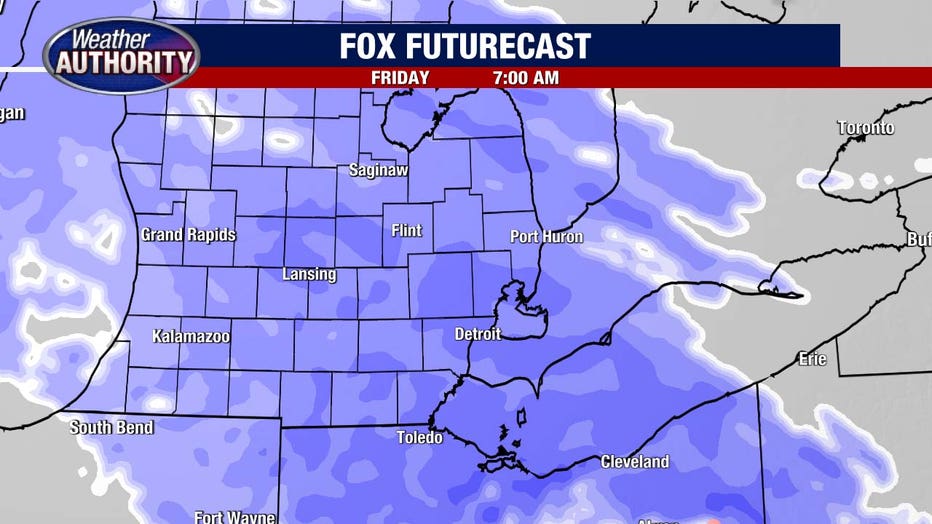 It carries us through the morning, into the afternoon with a few light showers or flurries left over by the evening commute. Snow totals for the bulk of us range from 3–5 inches with isolated 6 inches not out of the question.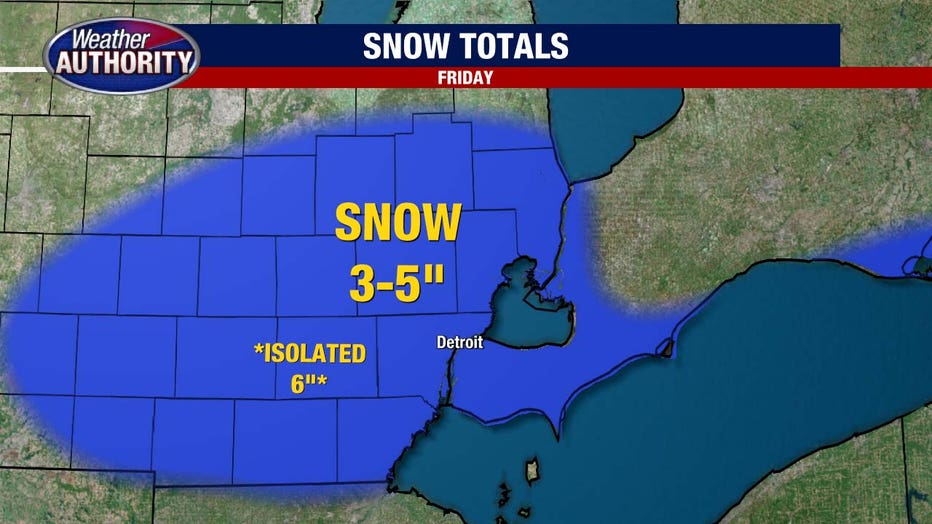 The snow will be heavy and wet, plus the wind will pick up, but this system will NOT be as intense as last Friday's storm, where the area got anywhere from 4 to 10 ½ inches of snow. That band of wet, heavy snow took down branches, trees, and power lines, and knocked out power for thousands of people. 
The colder air spills in and sticks around this weekend and likely next week too!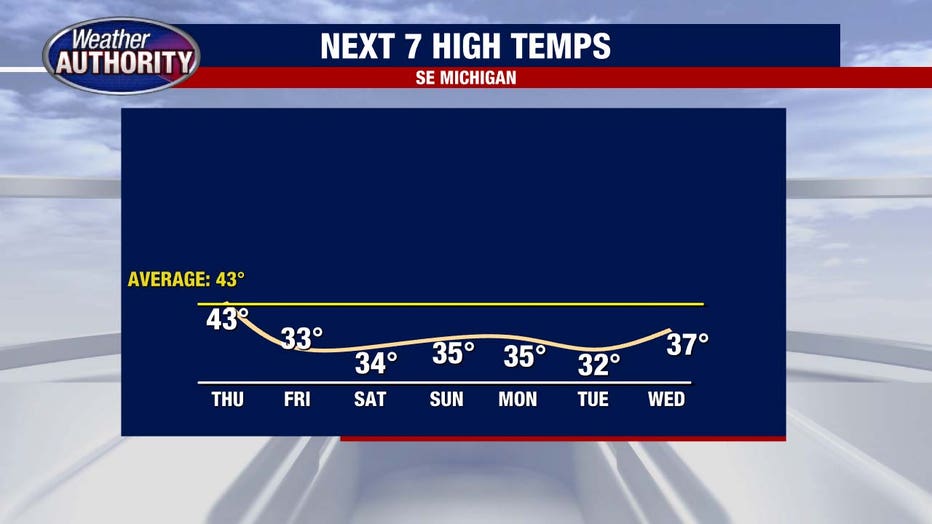 And don't forget Daylight Saving Time starts this weekend. Sunday 2 a.m. turns to 3 a.m., so we wake up tired and crabby Sunday but get to bask in the glow of a 7:30 pm sunset.