2,000 fentanyl pills seized as Warren police bust 'upper-level' drug dealer
WARREN, Mich. (FOX 2) - Thousands of potentially deadly pills are off the streets of Warren after a major bust by Warren police.
"You could call him a murderer - that's what he is, he's killing people," said Commissioner Bill Dwyer.
That's how Dwyer characterizes a recent arrestee - a Sterling Heights man - making fentanyl pills disguised as Adderall pills.
The seizure amounted to 2,000 pills and all the tools to make them, like a cement mixer.
"Now 2,000 fentanyl pills means hundreds of people were saved," he said.
This bust was one of 40 similar operations the Warren Police Drug Unit has done this year.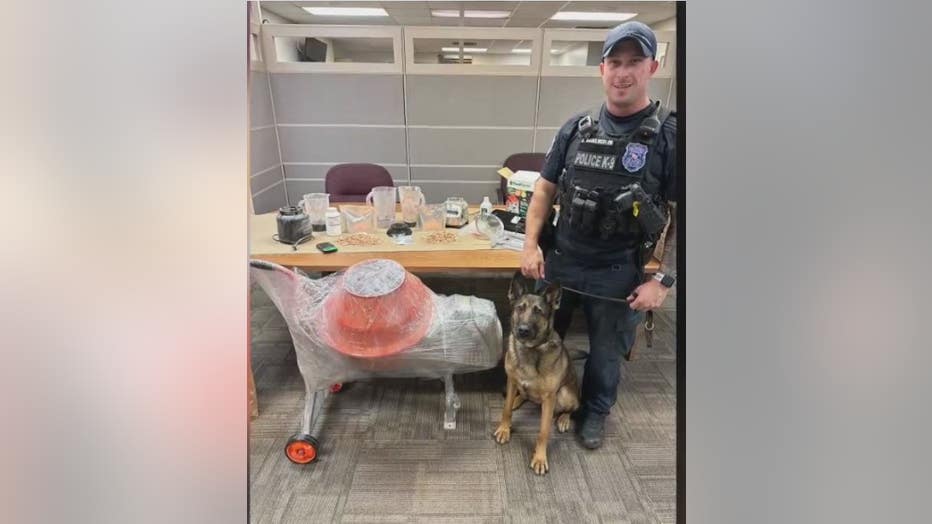 Dwyer says the 44-year-old suspect is an upper-level dealer whipping up the drugs, at his home near 16 Mile Road and Dodge Park Road. And he was dealing in Warren.
"There's not a day that goes by in a 24-hour period in Warren, in the third-largest city, that we don't experience someone overdosing," he said.
The pills recovered from this bust contained lethal doses of fentanyl and methamphetamine, with a street value of about $20,000 in total. So far this year, Warren's drug unit has seized more than $ 4 million worth of drugs.
"We deal with the problem at the borders but now we are dealing with people that live in the suburbs manufacturing large amounts of a deadly drug," Dwyer said.
The suspect, who was arrested this week, has a history of violent crime - and is facing serious charges here, too.
"Our detectives will be asking for a very high bond, if no bond at all," he said. "We don't want the killer to be back out on the street."