3 men missing after canceled performance at Detroit club; 1 vehicle recovered
DETROIT (FOX 2) - Three men are missing from Detroit after an event they were supposed to attend more than a week ago was canceled.
Armani Kelly, 38, Montoya Givens, 31, and Dante Wicker, 31, are rappers who were slated to perform at Lounge 31 on 7 Mile near Gratiot on Jan. 21. However, the event was canceled.
"From there we just have a whole lot of unanswered questions that we're trying to find the answer to," Detroit Police Cmdr. Michael McGinnis said. "The fact that the three of them are missing together is very concerning and very alarming for us."
McGinnis said a family member of one of the men believes they made it to the club before they disappeared, but police are still trying to confirm that. Phone records for all three men ended late Jan. 21 or early Jan. 22, police said.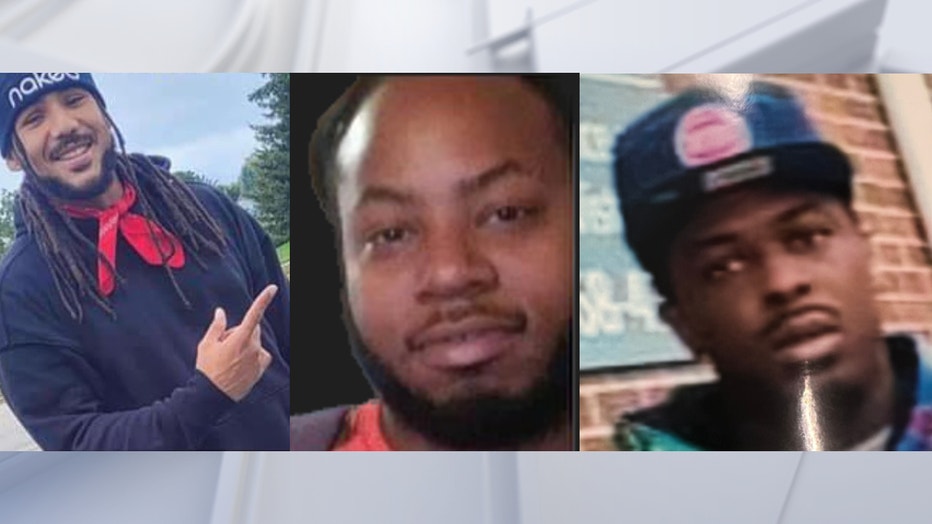 (From L to R) Armani Kelly, Dante Wicker, Montoya Givens
Kelly's mother reported her son missing Jan. 23. On Jan. 27, family members of Givens and Wicker saw a media report about Kelly and realized all three men who knew each other were missing.
Police said Kelly's mother was able to use OnStar to track the vehicle he was driving to Warren, where it was recovered Jan. 23. Kelly is from Oscoda. Detroit police said Givens and Wicker are from Detroit and Melvindale, so those police departments are investigating along with DPD and Oscoda. 
Police are asking that anyone with information contact one of the investigating departments to give the families answers.
"They have no answers. They don't know where their loved one is," McGinnis said. 
Submit tips anonymously to Crime Stoppers at 1-800-SPEAK-UP.