4 shot outside Westin Book Cadillac in Detroit
DETROIT (FOX 2) - A chaotic scene in Detroit unfolded early Friday after a gunman opened fire outside the Westin Book Cadillac downtown.
"Two groups were having some type of conflict with each other," Police Chief James White said.
Four people were shot. Officers were nearby and heard the shots. They quickly responded, applied tourniquets, and took three of the victims to a hospital.
White said a preliminary investigation shows that the groups had met up in another area before the shooting outside the hotel. White said three guns were recovered from the victims' vehicle.
Despite the location, White said the hotel was not involved.
"It has nothing to do with the hotel, no visitors at the hotel, no businesses within the hotel," he said.
Three of the victims are in critical condition and another is in temporary serious condition. White said one of the victims is from Detroit. The other three are from outside the city. All three victims are between the ages of 20 and 30.
Police are now looking for a dark-colored SUV.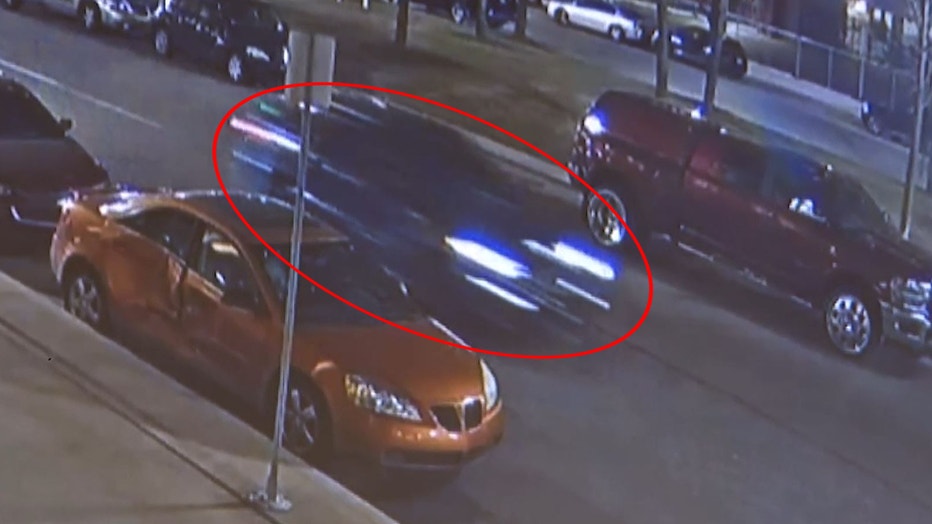 Police are searching for this vehicle
White said there are several camera angles investigators are using to see where the vehicle fled.
"That area is filled with cameras," he said, noting that he lives down the street and is confident the footage will lead to suspects.