5 men from out of state arrested after break-in at Troy pharmaceutical business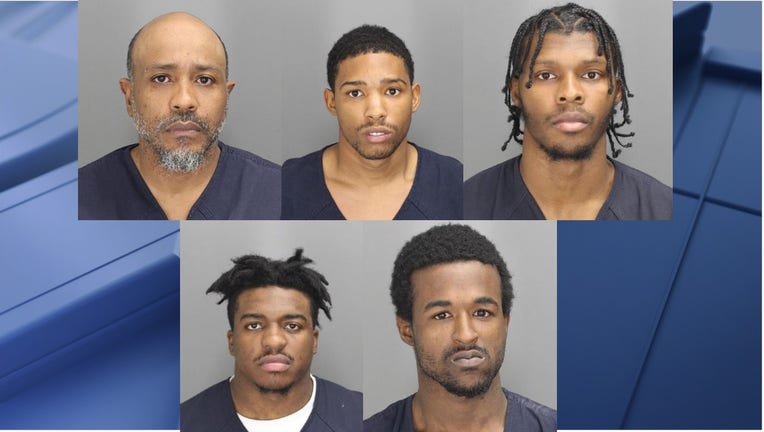 article
TROY, Mich. (FOX 2) - Five men are facing charges stemming from a break-in at a Troy pharmaceutical business Sunday.
Police began surveilling the business in the 1200 block of Rankin Street on Feb. 17. At midnight Feb. 19, they saw two suspicious vehicles casing the building. Police said two of the suspects, later identified as 20-year-old Isaiah Duncan and 24-year-old Ario Stephens, cut a hole in through an overhead garage and went inside the building.
After the men broke into the building, an employee called police and said they were seen on camera trying to enter a secure area where drugs are kept.
Officers located two lookout vehicles. Shaun Lewis, 24, Jaevion Hackett, and Alvin Whidby II, 42, were in those vehicles communicating with Duncan and Stephens, police said. 
All five men, who aren't from Michigan, are charged with breaking and entering a building with intent. Stephens received a $1,000,000 bond, Whidby's bond was set at $750,000, Hackett and Duncan both received $250,000 bonds, and Lewis' bond was set at $50,000.
Police said the arrests came from a complex investigation involving numerous nearby police departments.