6-year-old battles to recover from brain tumor after mom says pleas to doctors were ignored
FOX 2 - "I knew something was going on with my baby," said Kiera Harrell. "I wanted to be so mad and angry at them, but I'm like that isn't going to solve anything."
Kiera Harrell's 6-year-old son Michael has been diagnosed with brain cancer after she says doctors discovered a tumor as large as an egg sitting on his brain stem. - but the diagnosis didn't come easy.
"He was having really bad headaches and vomiting," she said.
It got so bad - Kiera says they first rushed Michael to Henry Ford Hospital Macomb in August.. She claims doctors blamed the headaches on video games and prescribed a Tylenol.
The next week - the excruciating pain returned. Kiera says this time doctors blamed the headaches and vomiting on dehydration.
But on August 13th, Michael fainted and began foaming at the mouth. Kiera says she demanded help for her son.
"I googled it while I was in the waiting room a CT scan – I said can you do this – and he said do you want to take the chance of him getting radiation," she said. "(I said) that's the only way we are going to find out what is causing the headache."
Sure enough - Kiera says a CT scan revealed the large brain tumor.
"I was so hurt because I have been trying to stop it from getting to this point," she said. "I knew things were changing in my son and you guys are doctors and you all are supposed to help me."
In response - Henry Ford Health System sent this statement:
"We are deeply saddened for this family and our thoughts are with them at this time. Because of patient privacy and confidentiality, we are unable to share any details."
Doctors at Henry Ford Macomb sent Michael to Children's Hospital for emergency surgery. Surgeons removed 90 percent of the cancerous tumor - but Michael would be in a coma for nearly a month.
The family was told he may never wake up - and then last week - Kiera says her prayers paid off.
"He moves his eyes and he wakes up on his own and everything," she said. "I was so happy. That is my baby, I am so happy."
But they have a long road ahead. It's not clear yet if Michael will be able to walk, talk or breathe on his own.
The family has started a GoFundMe page to help support the 24-hour medical care Michael will need when he hopefully returns home.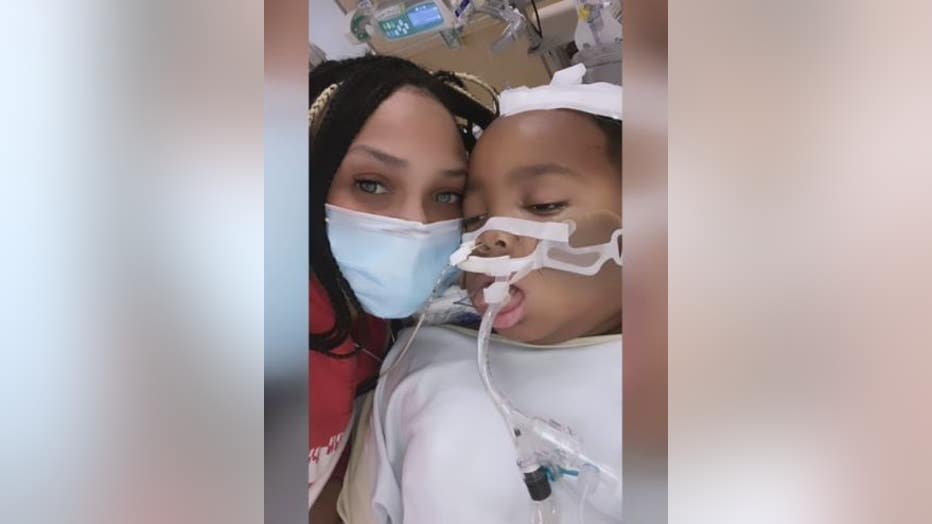 Kiera Harrell and her 6-year-old son Michael.
"I am going to need some sort of help," Kiera said. "I am going to appreciate anything and everything."
If you would like to help Michael and his family - CLICK THIS LINK.