75-year-old Lyft driver survives knife attack by passenger in Westland
WESTLAND, Mich. (FOX 2) - A 75-year-old Lyft driver was stabbed during an attack while picking up a customer in Detroit.
"I've been an Uber/Lyft driver, ride share driver, and I've been doing it for seven years," said James Evans. "And nearly 22 thousand rides."
And it's a job the retired Navy veteran thoroughly enjoys.
"You meet a lot of people and see a lot of things," he said.
But in all those thousands of fares — nothing could have prepared James Evans for the one he picked up Thursday night in Detroit and dropped off in Westland.
"I said 'Is this all right sir? 'And I turned, and he started stabbing me in the neck," Evans said. "He hit me four times in the neck, but only one was really bad. And then he cut my arm, my thumb, and then my hand.
"I was able to get the belt loose, and we had hit the car - the car was still rolling of course, it kind of stunned him. He got out and started running.
"It was only a matter of minutes maybe two minutes. it was so quick, he hit me. And I guess he realized I wasn't going to die, right away.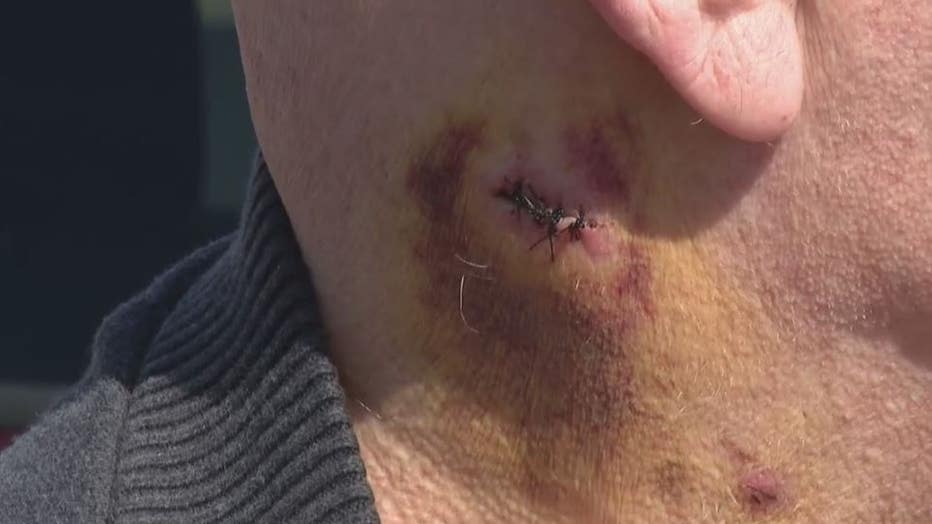 James Evans shows his neck wound.
"They arrested him Friday about 18 hours later, they did great police work."
Evans is still trying to wrap his head around exactly what happened.
"It's really surreal, you're fighting for your life. I honestly thought I was going to die. I'm a Christian man and so I feel I am prepared for that as well. God needed me here for something, so I'm still here, and I'm thankful for that."
And believe it or not - he's going back to work.
"I'll be back probably this week," he said.
FOX 2: "Are you nervous to go back?"
"Ah I don't know yet, haven't picked anyone up," he said.
A GoFundMe has been started to help James support his family. Click HERE.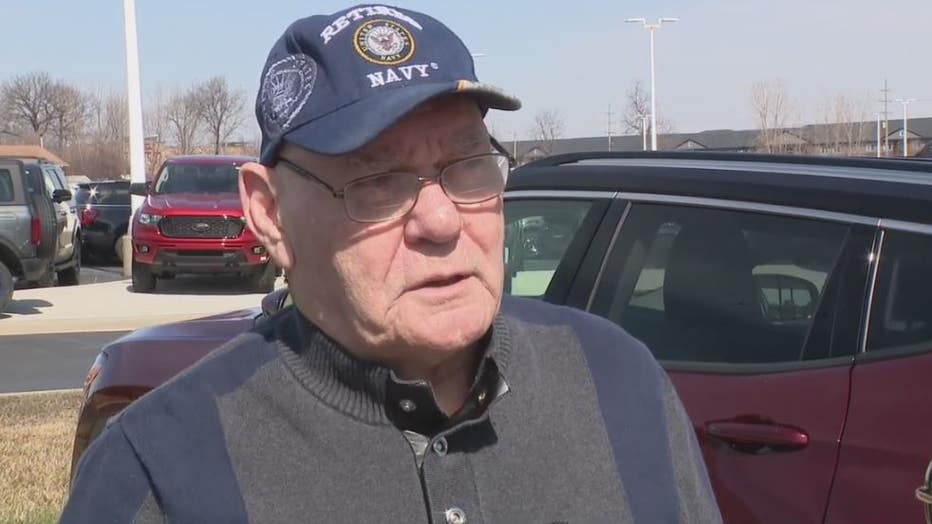 Lyft driver and knife attack survivor James Evans.