'A bloodbath': State Republicans lick their wounds after Blue wave result
FOX 2 (WJBK) - The day after coming up short in state races from the top of the ticket on down, Michigan Republicans were set to meet at Johnny Black's Public House in Orion Township.
Some Republicans who spoke to FOX 2 about why the Democrats won big, cited the abortion question's Proposal 3 measure, and absentee ballots as 60 percent of Democrats voted absentee.
And when it comes to former President Donald Trump, some members of the GOP are embracing him, others are not. FOX 2 went to Macomb County to talk to a couple Republican leaders about Trump and the future of the party going forward.
"I think the residents and the voters, they want someone who is going to legislate for them - and it showed," said Eric Castiglia, Macomb County Republican chair. "They went down ticket and voted for Republican candidates they thought would help them, would legislate for them. (That) would get back to legislating and leading, as a Republican leader.
"John James, Lisa McClain, we won some great Senate races, we won a lot of House races across Macomb County. We also kept our commissioners."
FOX 2: "The big question, does Donald Trump help or hurt Michigan's Republican Party?"
"(Laughs) I can't, I'm sorry," Castiglia said.
Mark Forton, the chair of the Macomb County GOP, believes Trump still matters to the state's GOP effort.
"He still has influence in the Republican Party absolutely," he said.
FOX 2: "Some Republicans may say that Trump's time is up and that the party should move on."
"True," Forton said. "But that's their opinion. Everybody has a right to their opinion."
FOX 2: "But you don't share that opinion, you're doubling down on Trump?"
"Absolutely," he said.
"We need to start legislating and start working across the aisle, and start really telling people what our issues are," Castiglia said. "We can't be a purist on every issue. If everything, you either agree 100 percent or you don't, the Republican Party is not going to win."
More Coverage: Michigan Election results interactive map
Orion Township Supervisor Chris Barnett is a Republican and weighed in on the lopsided results.
"It was a bloodbath," he said. "That is the only way to really describe it. We lost bad. And over the last six years alone in Oakland County we have seen a 10-point swing with straight party voters. This is not the Republican Party I grew up with."
FOX 2: "Donald Trump, is he good for the party or bad for the party?"
"I personally think it is time for us to move on to a new standard bearer," he said. "Listen, his policies were great (but) his politics were so divisive, he does not bring people together. We are dividing our party, we're fighting. It looks a lot more like WWE than it does good government."
FOX 2: "What's next for the Republican Party?"
"I mean we really need to get serious about what is important to us, our core values," Barnett said. "Finding the right people who want to step up and actually want to lead for the right reasons. We are looking for service leaders and not wrestling stars."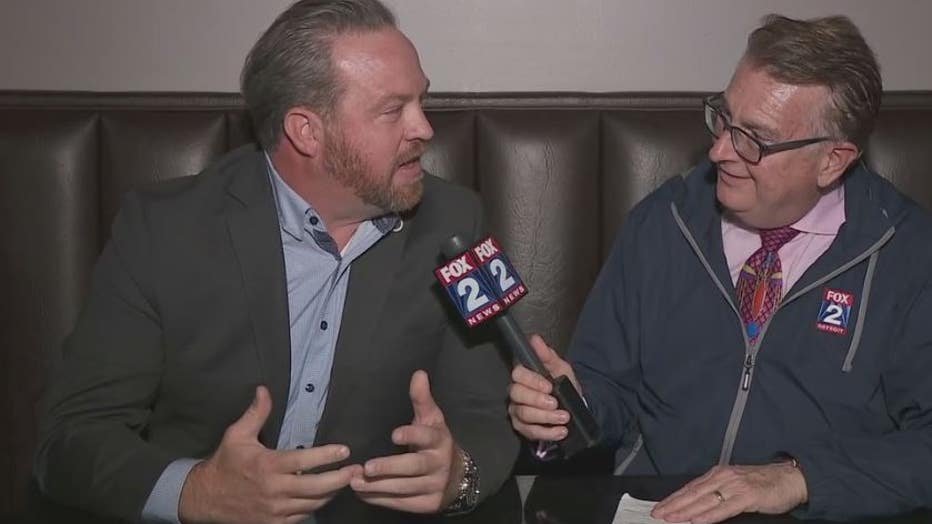 Orion Township Supervisor Chris Barnett.