A look at Democratic primary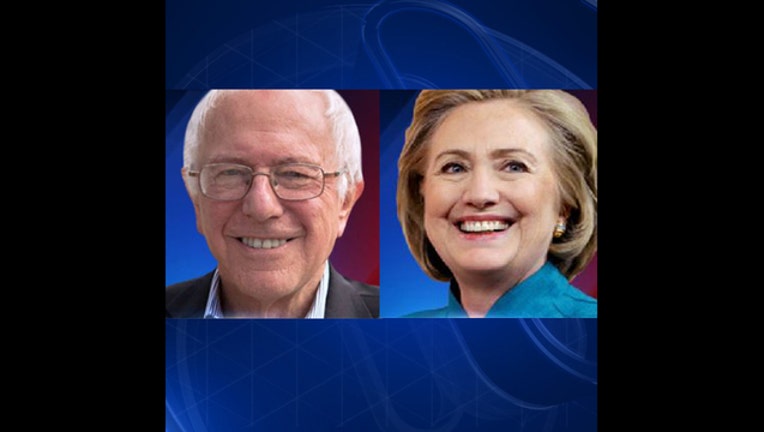 article
(WJBK) - Michigan is the first industrial state to vote in the 2016 primaries and the biggest prize among one other state casting ballots Tuesday in the Democratic race. Hillary Clinton and Bernie Sanders will also face off in Mississippi.
Squeezed between high-profile Super Tuesday and high-stakes primaries next week in Florida and Ohio, Tuesday's contests are unlikely to dramatically reshape the Democratic party's primary. But with 130 Democratic delegates at stake here in Michigan, the races offer an opportunity for front-runners to pad leads and rivals to catch up.
Clinton appears to be on a steady path to the Democratic nomination. She's steadily grown her lead over Sanders, who has struggled to broaden his appeal beyond a loyal following of younger voters and liberals.
Not sure where to vote? Check here
Trying to make a stand in Michigan, Sanders has accused Clinton of being disingenuous when she asserted that he opposed the auto bailout that rescued carmakers General Motors and Chrysler during the Great Recession. The bailout of the U.S. auto industry by presidents George W. Bush and Barack Obama remains popular in Michigan, the home of the U.S. auto industry, and has been credited with preserving the Midwest's manufacturing base.
"Secretary Clinton went out of her way to mischaracterize my history as it relates to the 2008 auto industry bailout," Sanders said during a rally in Kalamazoo, Michigan. "Let me be as clear as I can: There was one vote in the United States Senate on whether or not to support the auto bailout and protect jobs in Michigan and around this country. I voted for the auto bailout."
Sanders and Clinton both voted in favor of a bailout bill in 2008, but it failed to clear the Senate, prompting Bush to announce about a week later that the federal government would step in with $17.4 billion in federal aid to help the carmakers survive and restructure. The last $4 billion was contingent on the release of the second installment of the Wall Street bailout funds.
Sanders did vote for a 2009 motion to block the release of those funds, though the measure was defeated by 45 Democrats, including Clinton, and a handful of Republicans.
Heading into Tuesday's contests, Clinton had accumulated 1,130 delegates and Sanders 499, including superdelegates. Democrats need 2,383 delegates to win the nomination.
Stay with FOX 2 for your primary election results. Polls are open from 7 a.m. - 8 p.m. It is an open Primary, but you have to indicate whether you want a Republican or Democratic ballot. You cannot vote in both primaries.
The Associated Press contributed to this report.