Alice Cooper to help open Eloise Asylum, a haunted house in a haunted house, in Westland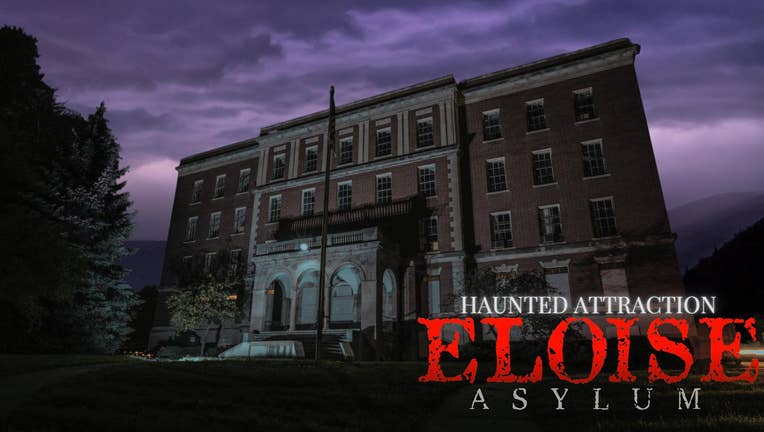 article
WESTLAND, Mich. (FOX 2) - Eloise Asylum, a "truly haunted" location is now getting the horror treatment with a new walkthrough immersive experience and Detroiter Alice Cooper will be there for the ribbon-cutting.
Eloise Asylum in Westland will open to the public on Oct. 1 but a special ribbon-cutting will be held on Thursday at 2 p.m. The haunted house within a haunted house is a unique experience.
The historic Kay Beard Building is one of only five structures that remain of what was once a massive complex in Westland. It started as a poor house and farm in 1839 but eventually developed into an asylum, sanatorium, and hospital. 
The Eloise Hospital, Infirmary, and Sanatorium were all part of the campus and at one point, consisted of 78 buildings over 902 acres and was the largest psychiatric facility in the United States.
Today, much of the land is now a golf course, strip mall, and condos. But the Kay Building was used for Wayne County administration until 2016 when it was closed. One of the other buildings still standing is the old commissary, which is currently being used as a shelter for families struggling with homelessness. 
RELATED: Looking for Halloween scares, corn mazes, and other fall fun? Look no further than here
The Kay Beard Building is said to be actually haunted with paranormal tours offered throughout the year, typically busiest around Hallowen.
Now, things are a bit different. After a multi-million dollar investment, the haunted house within a haunted house promises to "positioning herself as the Disney of Haunted Attractions!."
The 30,000 square foot building features high-tech horror "an immersive horror experience unlike any other", according to Eloise Asylum. 
Your money will support families who are seeking help at the old commissary building.
Tickets start at $40 for two attractions - or the VIP will cost $65 and put you at the front of the line.